In the world of the NFL, Patrick Mahomes has established himself as a formidable quarterback for the Kansas City Chiefs. Beyond the stadium lights, Mahomes and his wife, Brittany Mahomes, have been steadily amassing their fortunes through off-field ventures. With Patrick and Brittany's entrepreneurial prowess, the couple has become a power duo synonymous with success.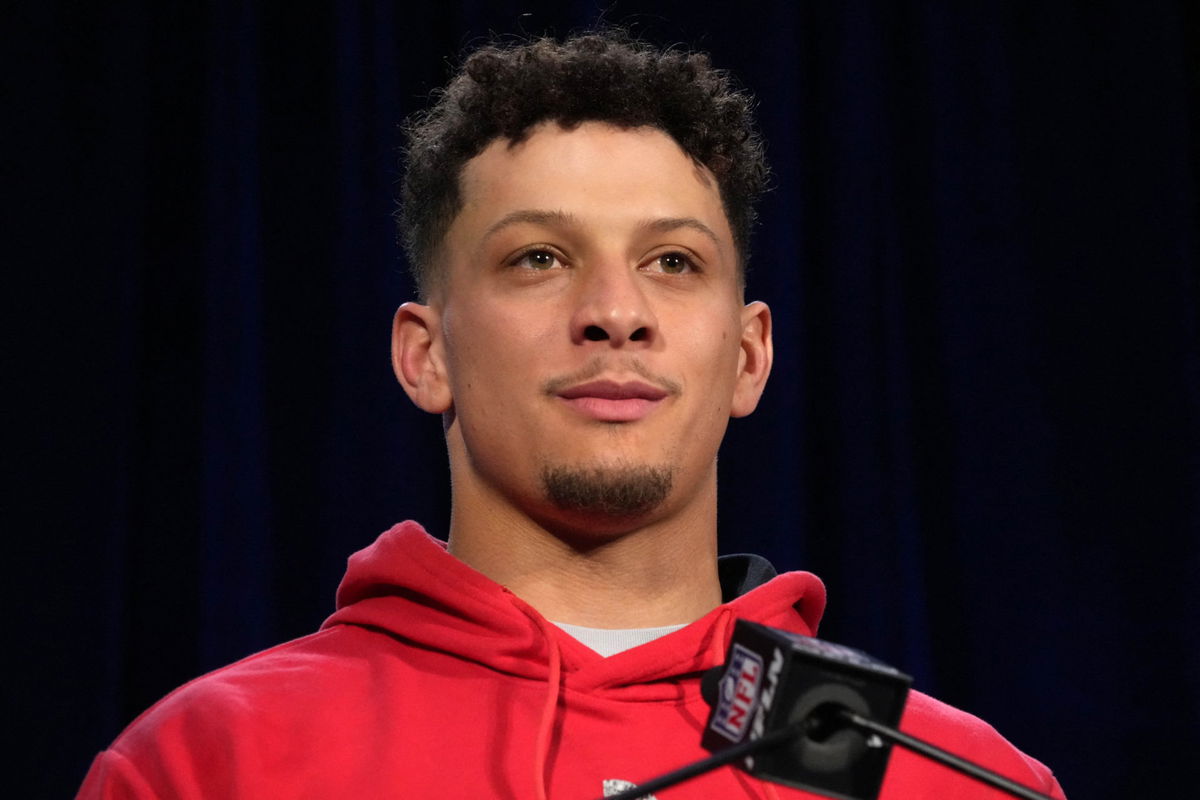 Brittany Mahomes, known for her sharp business acumen, is now endorsing her husband's latest investment. However, in the midst of this endorsement, the Mahomes family finds itself entangled in Jackson Mahomes' legal procedure.In a recent Instagram story, Brittany Mahomes provided a sneak peek of the forthcoming stadium for the Kansas City Current, an American women's soccer team, which marks a notable addition to their expanding
investment portfolio. Moreover, the quarterback's latest venture involves securing an equity stake in the Kansas City Current. This move not only amplifies Mahomes' influence in the city but also marks his pioneering role as the first active NFL player with ownership in an NWSL team.The Kansas City Current is owned by Chris and Angie Long, with Brittany Mahomes standing alongside them as a founding investor. Moreover, The Current's stadium is being built in Kansas City, Missouri, at the Richard L. Berkley Riverfront Park. the Stadium project was originally priced at $70 million and has risen to approximately $117 million due to a redesign aimed at increasing seating capacity and construction expenses.While Jackson Mahomes' legal procedure unfolds, Patrick and Brittany Mahomes' strategic investments in the world of sports solidify their position in American sports and entrepreneurship. However, as Patrick Mahomes continues to expand his investment horizons, his brother Jackson Mahomes faces ongoing legal proceedings, casting a shadow over the family. The legal saga surrounding Jackson Mahomes, brother of Patrick Mahomes, has garnered attention in recent months. In May, Jackson faced arrest and charges, including three counts of aggravated sexual battery and one count of misdemeanor battery. The charges stem from an incident where Jackson allegedly, forcibly kissed the female owner of The Aspens Restaurant and Lounge in Overland Park, Kansas.
The restaurant, paramount to the legal case, announced its closure until further notice, with social media posts indicating it is available for lease. The restaurant's owner, Aspen Vaughn, had previously accused Mahomes of grabbing her by the throat and forcibly kissing her, substantiated by a video she provided to the courtWhile this legal turmoil casts a shadow, the Mahomes family, including Patrick Mahomes, remains focused on the upcoming 2023 NFL season. As they navigate these challenging circumstances, the family is undoubtedly gearing up to channel their energy back into the sports arena.