Whether they're willing to admit it or not, sports fans are addicted to drama. They crave story lines that transcend whichever game happens to be on and extend to the entire league, the entire season, and the entire history of sports. This is one of many ways in which Saturday Night Live is like a sport.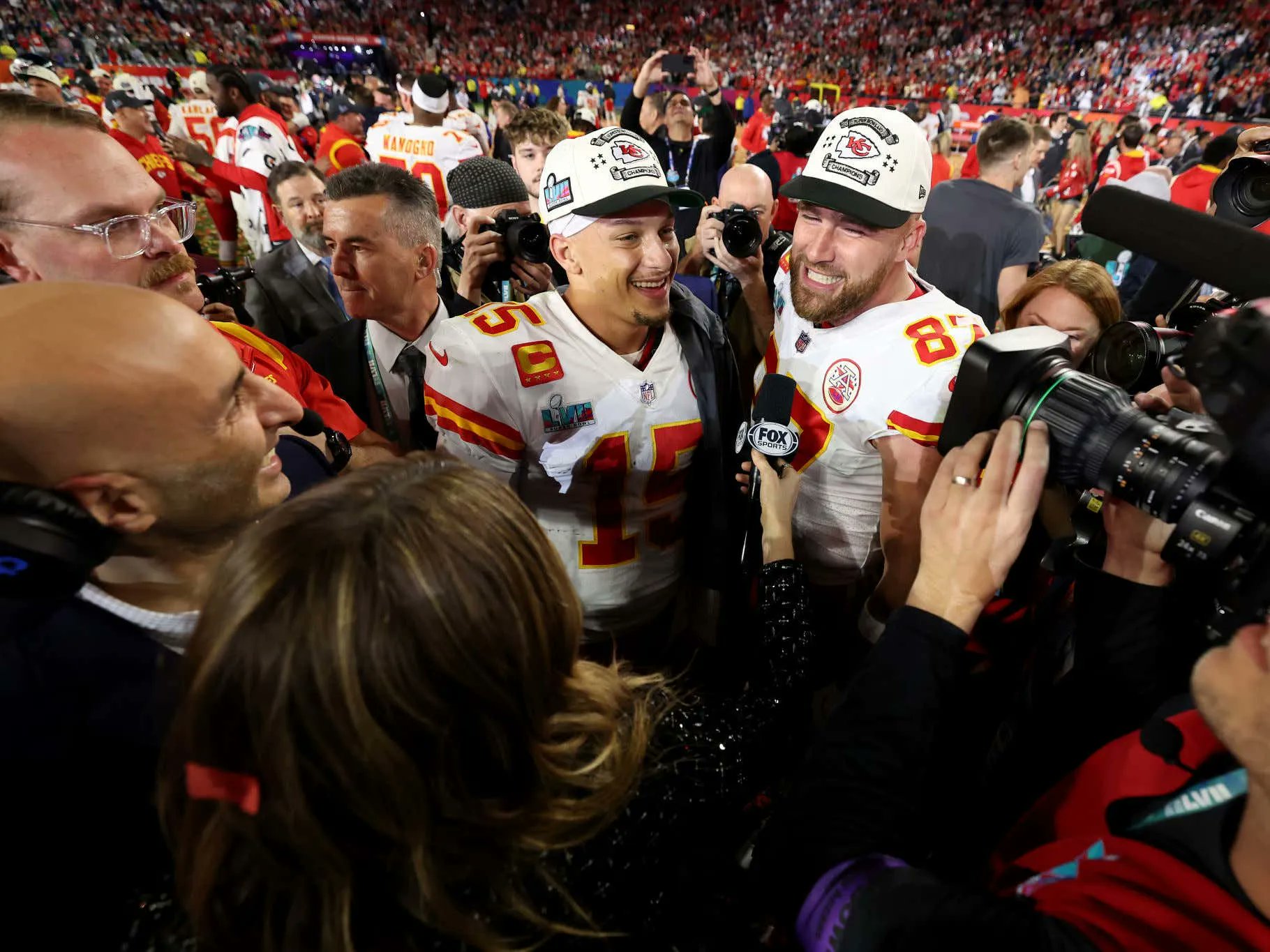 Hard-core fans aren't just tuning in for the lols; they're also monitoring which players might be having a breakout year, whether this year's team is an improvement over the last, and any other metanarratives that come up throughout the season. This week's SNL happened to have one of those metanar
ratives going into it, and it was juicy.
The previous episode had seemed like a sure thing — coming off a double-bye week and with the reliably funny Woody Harrelson at the helm. Instead, it turned out to be the season's low point so far. Following such a debacle, the team now had something to prove, and the host they would have to prove it with was … the tight end of the Kansas City Chiefs.
SNL has been inviting star athletes to host the show for decades but less so in recent years. Before the decidedly unspectacular JJ Watt episode in February 2020, the last athlete to host who hadn't also starred in several major action movies was Charles Barkley in 2012. The reason for this lapse is probably because, even more so than musicians, athletes have proved to be a big gamble on SNL. Could the untested Travis Kelce possibly be the one to get this season back on track, restoring the show to the glory days of the Pedro Pascal episode from February?
It turns out he can. This week's SNL wasn't just funny; its funniness in the face of unlikely odds and high stakes for the team elevated it into a triumphant underdog story that could share shelf space with Rocky and Rudy. You love to see it.
There's a difference between athletes who are household names and athletes who are only household names in houses that keep up with sports. Travis Kelce falls into the latter category. His monologue, however, quickly introduced unfamiliar audience members to his public persona: a jacked party animal of the Jason Momoa ilk. He has a lot of presence and a lot of energy, and he is absolutely stoked to be here. Let's go!