Did you know that Patrick Mahomes played college baseball? He was good, too. Mahomes was a top prospect in the 2014 MLB draft and selected by the Detroit Tigers in the 37th round. He didn't end up going that route, as we now know, because he was committed to Texas Tech University, where he would play both college baseball and college football. I don't know if his pitching helped train his football arm, but the path that led him to where he is today – a two-time Super Bowl champion and record-setting quarterback in the NFL – began in West Texas at Texas Tech University.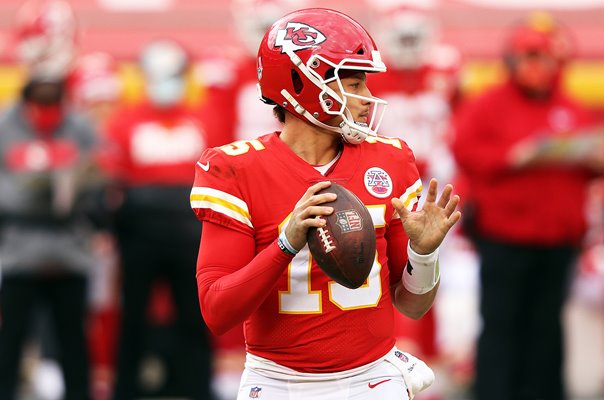 Mahomes' humble Texas beginnings
Mahomes grew up in Tyler, Texas and played football, baseball, and basketball in high school. In fact, he nearly gave up football in favor of baseball, but (thankfully for all Texas Tech college football and Chiefs fans) his mother actually convinced him to stick with it. It was his junior year in high school when he had a huge game while a Texas Tech assistant was sitting in the audience watching.
From there, it was destiny. He was committed to attending Texas Tech University, splitting time between football and baseball.
In 2014, Mahomes started as the backup quarterback to Davis Webb until Webb suffered a season-ending injury and Mahomes replaced him as a true freshman. Under head coach and former Tech quarterback Kliff Kingsbury, Mahomes would keep the starting job the following year and Webb would be the backup.
Mahomes wasn't always just a football star – he had a bright future in baseball. As luck would have it, Texas Tech shaped him into the QB we love today.Mahomes decides to focus on football.
l records in the NCAA, the Big 12 conference, and Texas Tech in a single game against Oklahoma University: single-game yards total offense – 819 and single-game yards passing – 734.