LOS ANGELES – Reigning NFL MVP Patrick Mahomes, Kirk Cousins, and Marcus Mariota will be part of a Netflix documentary series debuting this summer.
"Quarterback" is the first partnership between the league and the streaming service. NFL Films, Peyton Manning's Omaha Productions and Mahomes' 2PM Productions will produce the series.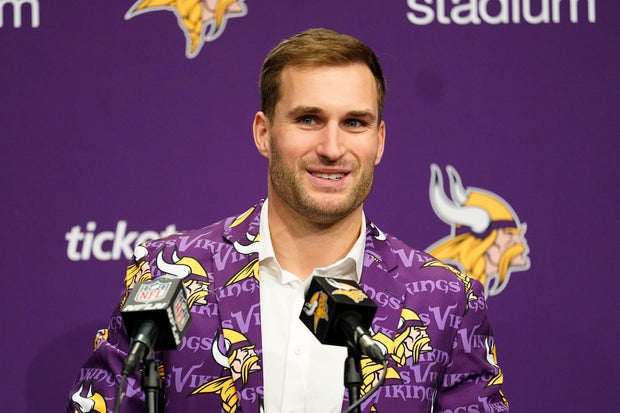 The series followed Mahomes, Cousins, and Mariota throughout the past season. It also marked the first time the NFL allowed quarterbacks to be mic'd up for every game.
Mahomes led the Kansas City Chiefs to their second Super Bowl championship in four seasons and won MVP honors for rallying them to a 38-35 victory over the Philadelphia Eagles.Cousins helped lead the Minnesota Vikings to the NFC North title, including a dramatic 39-36 overtime victory over the Indianapolis Colts on Dec. 17 for the largest comeback in NFL history.
Mariota started 13 games in his first season with the Atlanta Falcons.
"I'm excited for fans to get an exclusive, behind-the-scenes look at an unforgettable season for the entire Chiefs organization and my family," Mahomes said in a statement. "From welcoming home a new baby in the middle of the season to welcoming the Lombardi Trophy back to Kansas City, our crew was there for it all. This new Netflix series will show the time, preparation, and balance it takes to be an NFL quarterback and perform on the biggest stage."
Wednesday's announcement is part of a busy start to the year for Netflix with sports docuseries. The tennis series "Point Break" debuted last month, and golf's "Full Swing" premiered on Feb. 15. The fifth season of the popular "Formula 1: Drive to Survive" franchise launches on Friday.