Wakesurfing was, until very recently, a fringe offshoot of the real deal, but not anymore. It has risen in popularity largely due to the influence of celebrities trying out the sport. In the last couple of months, huge stars like Shakira, Chris Hemsworth, Kendall Jenner, and even Facebook CEO Mark Zuckerberg tried their hand at wakesurfing. Now another celebrity, Patrick Mahomes has joined the ranks of wakesurfing enthusiasts and made the trend seem even more appealing.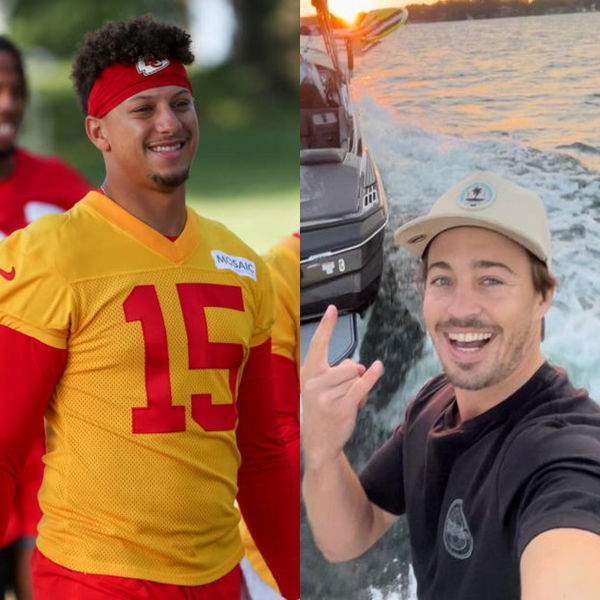 The 450 million worth Kansas City Chiefs star quarterback Patrick Mahomes made waves on the internet with his recent wakesurfing adventure. Mahomes had joined popular surfer Steel Lafferty for a day of riding the waves and showing off his skills on the wakesurf board.Steel Lafferty is a talented surfer, but by his own admission, he enjoys wakesurfing more. He has even identified himself as a wakesurfer on his Instagram bio and has earned an X Games gold medal in the sport. Lafferty has stunned his fans on social media by shifting from one board to another while riding a wave. Fans could not believe their eyes when Lafferty attempted other next-level stunts on random floating objects.
Recently, NFL star Patrick Mahomes joined Steel Lafferty for an epic wakesurfing session. Their shenanigans included impressive tricks that left spectators in awe. Fans did not expect Mahomes to show such skill and fearlessness on the water. Even the pro wakeboarder himself was mildly surprised by this and posted a video clip on his Instagram account.