Who said chivalry was dead? Well, it appears it is for the ex-girlfriend of Kansas City Chiefs TE Travis Kelce, who, this week, cut her boyfriend roster to 0 when she parted ways with the seven-time Pro Bowler.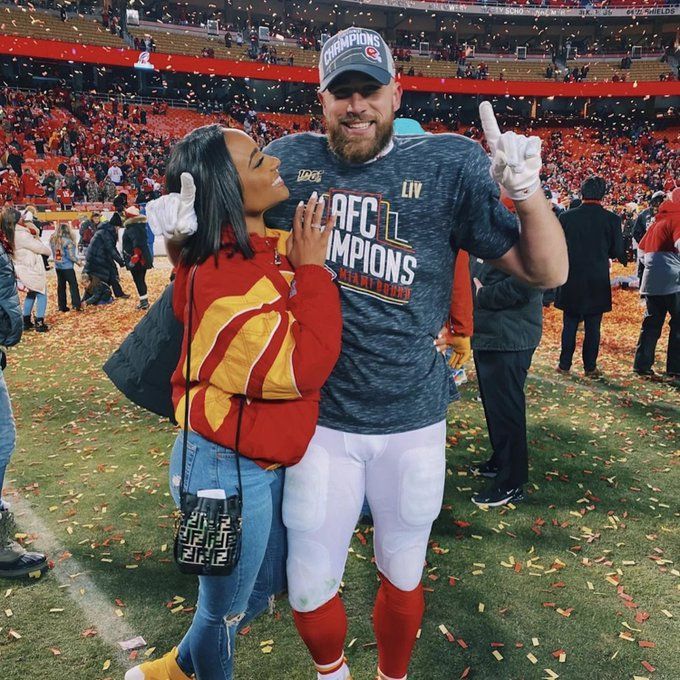 Sources claim that Kayla Nicole grew tired of Kelce's insistence that they split all bills down the middle during their five-year romance, despite the fact that the superstar TE has earned over $100 million during that time.This isn't the first time the couple has parted ways, but with Nicole having performed the dreaded Instagram wipe, this can only mean one of two things. Either the break-up is permanent or Nicole is angling for a new contract and wants to be paid after five years on her rookie deal.
Friends of Nicole have spoken out about Kelce's alleged cheapskate ways, claiming that he had only ever given her a total of $100 during their five years together, which equates to the princely sum of $1.66 a month.
"Travis is very cheap. In the beginning he tried to make Kayla 'prove' that she wasn't with him for the money . . . so she had to pay half of everything. Half of every date, every trip, everything."
NFL fans were quick to take to Twitter to both support and deride Kelce, with some praising his progressive attitude toward their relationship, while others were critical of his penny-pinching personality.Social media support seems to be weighing heavily in favor of the three-time All Pro, but whether this was the true reason behind the breakdown of their relationship, only the couple really knows. But some fans have been quick to suggest alternative explanations, one which involves a former NFL MVP.
"This man said that you need to be able to cook and know when to be quiet, Because that's what his momma did. Like, boy! Go date your momma then! Pretty sure the average woman is capable of making edible food. How do you think she's survived thus far? It's really not a matter of can she cook — it's more like does she want to cook for your hungry hippo as