Kansas City Chiefs quarterback Patrick Mahomes is for some the best in the league and already has a spot in Canton. The road to becoming a starting quarterback in the NFL is different for many, but in Mahomes' case, his talent was undeniable early on.Some quarterbacks struggle to adjust to the NFL system after playing in college and take time to develop into an "NFL caliber" quarterback. However, that's not the case for Mahomes.His teammate and one of his best friends, tight end Travis Kelce,
was speaking on "Pardon My Take". Kelce detailed what Patrick Mahomes was like in his rookie year."Honestly, his best plays might have been on that scout team going against the number one defense in his rookie year. The s**t he was doing in those practices was mind blowing. He had no like, filter, he was just out there like oh, well this doesn't matter I can just throw it over here. The defense is just demoralized in practice.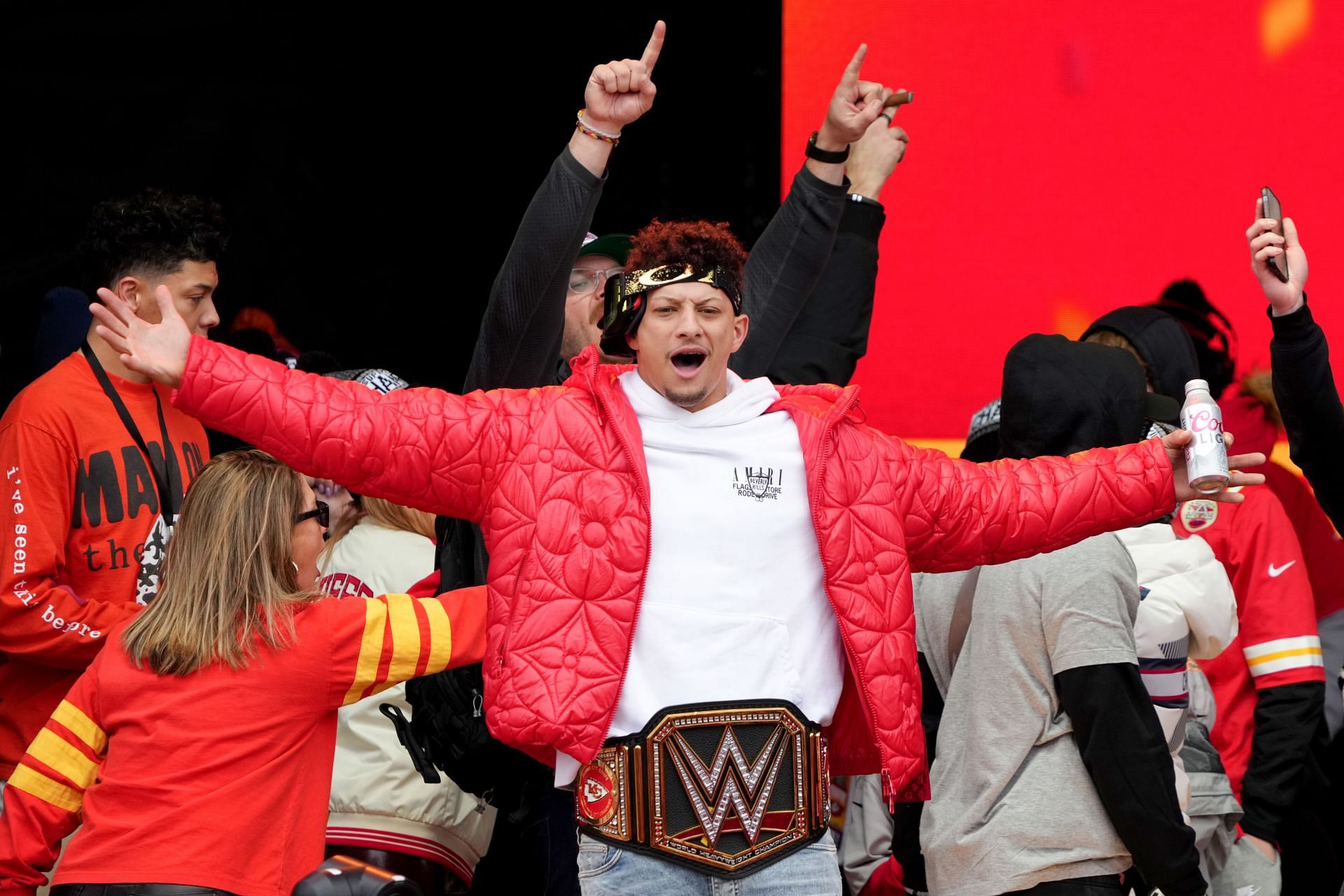 There are like what the f**k this kid is dicing us up. All these are scouted looks, we know what's coming."Given what Mahomes has already accomplished in six seasons (five as a starter) is ridiculous. The 27-year-old is a five-time Pro Bowler, two-time All-Pro, two-time Super Bowl Champion, two-time Super Bowl MVP winner, and two-time NFL MVP winner.Since Patrick Mahomes has been an NFL starter, his Chiefs team has either made it to the Super Bowl or to the AFC Championship. With most quarterbacks playing until their mid to late 30's, there is no ceiling on what Patrick Mahomes can accomplish in his career.
He already has 24,241 passing yards and 192 touchdowns. He averages 303.0 pass yards per game.His talent is on another level, and it is easy to see why many have him in Canton already. After winning the Super Bowl against the Philadelphia Eagles last season, the Chiefs are again the favorites to go back-to-back.
If they manage that, then Mahomes will already be rubber-stamped as an NFL great and possible hot on the heels of catching Tom Brady as the NFL's greatest of all time.