Travis and Jason Kelce will make history on Sunday when they become the first pair of brothers in the NFL to compete against each other in the Super Bowl.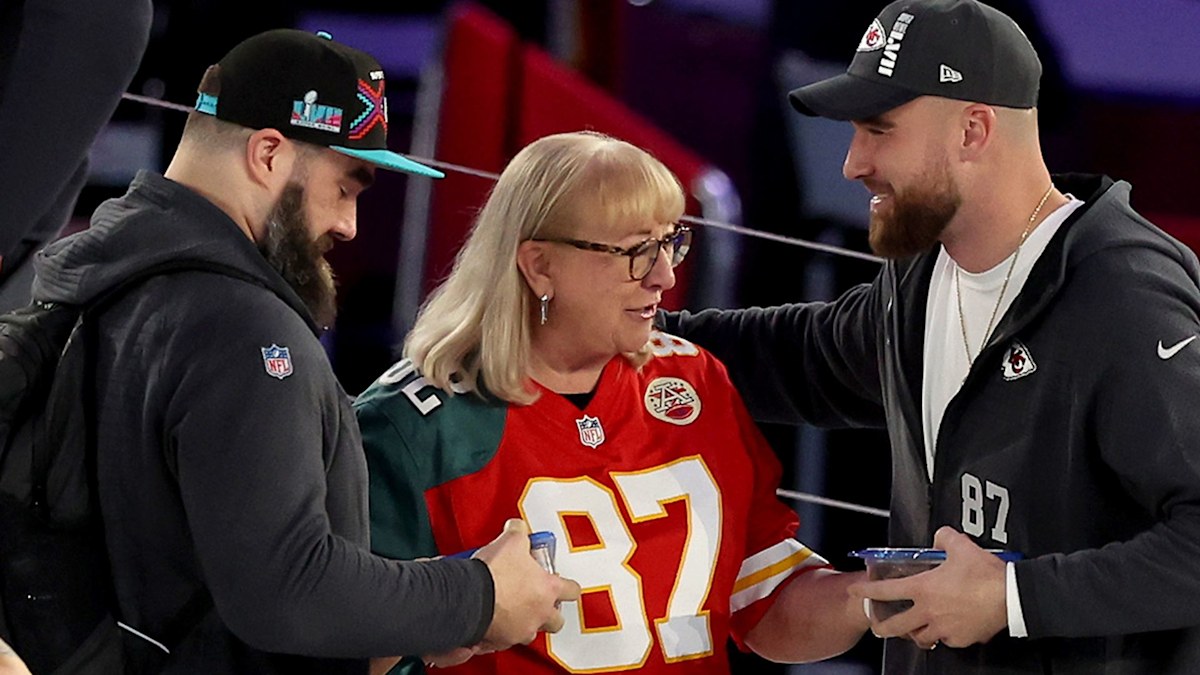 Jason, 35, is a football center for the Philadelphia Eagles, while his younger brother Travis, 33, is a tight end for the Kansas City Chiefs. And despite their parents, Donna and Ed Kelce, deciding to end their 25-year marriage after their sons' college graduations, both will be watching from the sidelines on their big day.During an appearance this week on the football stars' hit podcast, New Heights, Donna spoke of her relationship with their dad after Jason asked his mom: "Why do you hate him?""I don't hate him. We're still friends," a surprised Donna told her son. "We're friends to this day. We get along great… It's just sometimes people, they move apart, that's all."While Donna and Ed's divorce would have been difficult for them and the whole family to deal with, she looks back on their marriage fondly.
Asked by Jason if she "regrets marrying" their dad, Donna said: "No. No never, because I got you two!"Explaining the family dynamic when Jason and Travis were kids, Donna said: "We were like a tag team with you two. We got to do all sorts of fun things. When one of you had to go out of town, the other person would help with the other child. It was perfect."Donna also admitted during the podcast that she and Ed struggled to conceive "for whatever reason" before welcoming Jason.
After becoming pregnant with their youngest, Donna confessed that she was "hoping for a girl" – before joking that she "got one" because Travis is a "fashionista and a dancer".However, Donna and Ed stopped with two children so Travis and Jason do not have another brother or any other siblings, which worked out well for their parents.
"You got to do whatever sports you wanted, you got to go on all the tournaments, you got to do everything and it worked out," Donna told her sons. She added: "If there would have been another kid, somebody was going to lose out."