Tom Brady can't seem to keep his hands off his beautiful wife, Gisele Bündchen!
While vacationing with their family in Costa Rica on Tuesday, paparazzi caught the power couple locking lips in the ocean.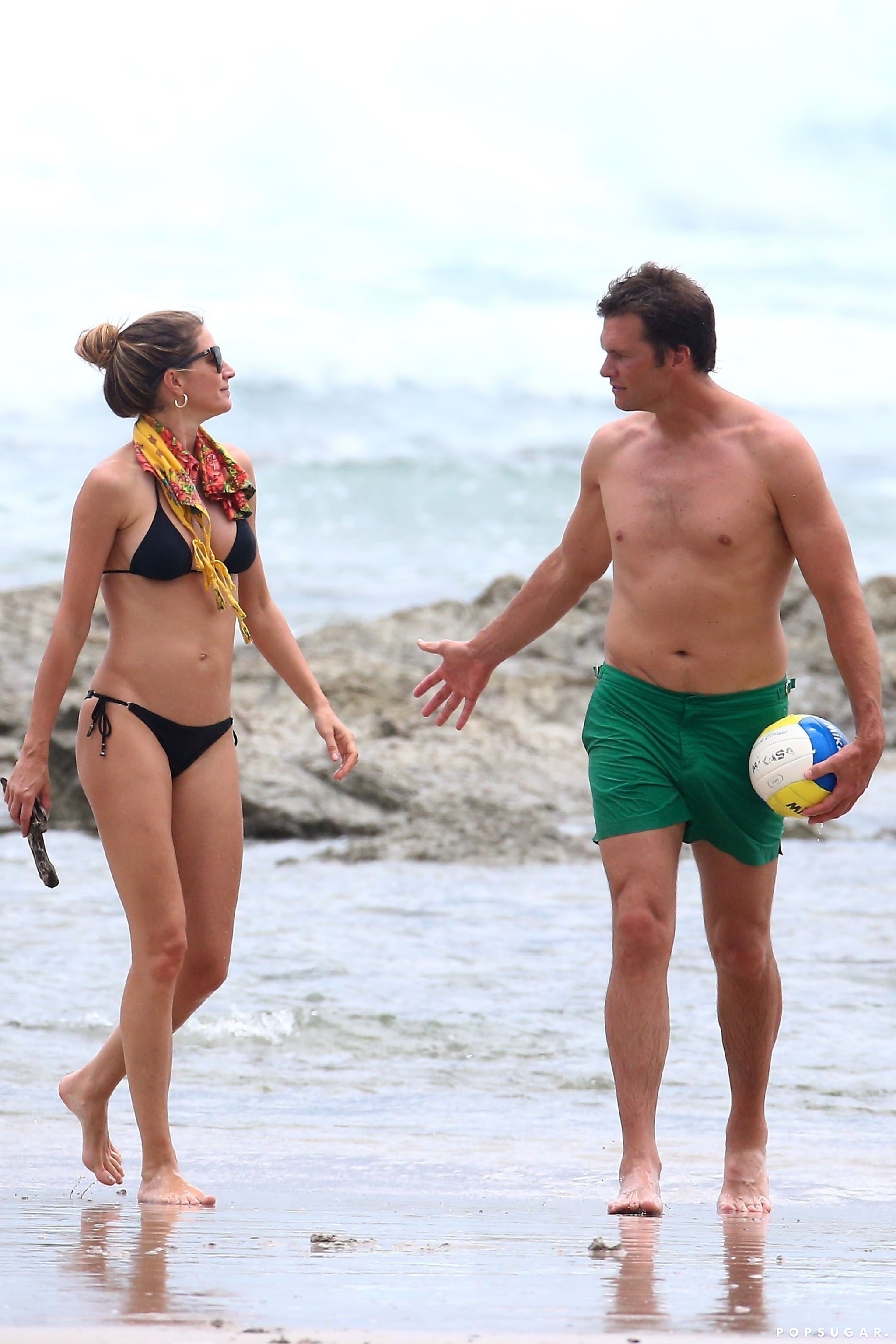 Sporting blue swim shorts, a shirtless Brady was spotted wrapping his hands around the bronzed beauty, who wore a colorful string bikini. At one point, the two passionately kissed as one of their dogs (who also joined them on the trip) swam by.
Tom Brady and Gisele on vacation in Costa Rica in July 2019Brady, 41, and Bündchen, 38, seem to be enjoying their trip, both taking to their Instagram Stories over the past few days to share highlights from their relaxing getaway.
One of those snaps included a rare selfie from the NFL star, who spotted a monkey hanging out in the trees:Brady, 41, and Bündchen, 38, seem to be enjoying their trip, both taking to their Instagram Stories over the past few days to share highlights from their relaxing getaway. One of those snaps included a rare selfie from the NFL star, who spotted a monkey hanging out in the trees: