During USA Gymnastics media availability on Thursday, Tiana Sumanasekera talked upgrades, her goals, and all things training at her new gym, World Champions Centre (WCC), including spending time with a certain GOAT.
"So coming to that team environment is so awesome. I mean training with all of these amazing athletes like Simone [Biles], Jordan [Chiles], everybody, it's so cool and so surreal," said Sumanasekera. "So they're very supportive. We make each other better gymnasts, athletes, everything, so they're just so supportive, and I love working with them."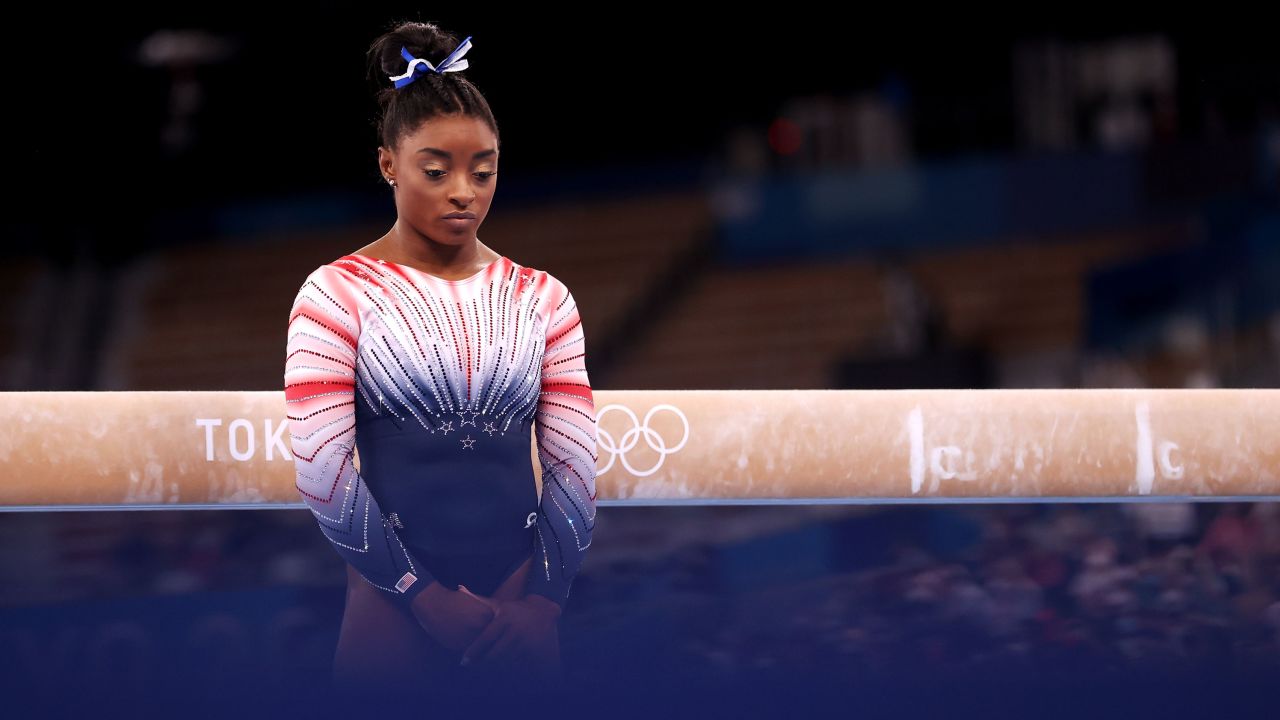 While Biles has not confirmed whether she will make a run for Paris 2024, she has made it clear in the past year that she is not retired.
Between texts to her coach, Cecile Landi, saying she was "thinking about 2024," posting about the nuisance that is random drug testing, and videos of her messing around at WCC, the rumors that the seven-time Olympic medalist is planning a comeback have begun to spread like wildfire.
The 26-year-old has been pretty busy lately with some other major life changes that may have quelled the rumors temporarily. Biles spent much of the last year planning her wedding to NFL star Jonathan Owens, with many of WCC's elites in attendance at her bridal shower and the wedding earlier this spring.
But it's hard to ignore photos of Biles in a leo with an "I was just training" look. That image, specifically, was posted by France's Marine Boyer when she was on a training visit to WCC prior to Biles' wedding, sparking rumors that she would announce her comeback after her nuptials.
Yet, the wedding has come and gone and still no word from the woman herself, but in the meantime, Sumanasekera elaborated on training alongside Biles.
"Yeah, it's awesome. She comes into the gym to train sometimes, and it's so cool training and being next to the best gymnast in the world, of course," said Sumanasekera. "She's just the most down to earth person, and she's so supportive, so sweet, always cheering for her teammates, and always saying hi to everybody. So it's just so surreal. So I love her. She's awesome."
With other members of Team USA in Paris for one-year-out festivities, the time for Biles to announce her comeback (or retirement) seems to be drawing closer. No matter what she decides, it's hard to imagine not having at least one WCC elite, like Sumanasekera or Chiles, on next year's five-woman Olympic team.
Gymnastics Now has reached out to Biles' team for comment on her training status.