U.S. service members wait to meet Patrick Mahomes, quarterback for the Kansas City Chiefs football team at the Chiefs Training Camp in St. Joseph, Missouri, Aug. 15, 2019. The Chiefs invited military members from across Kansas and Missouri to watch their final training camp practice as well as meet and greet the players.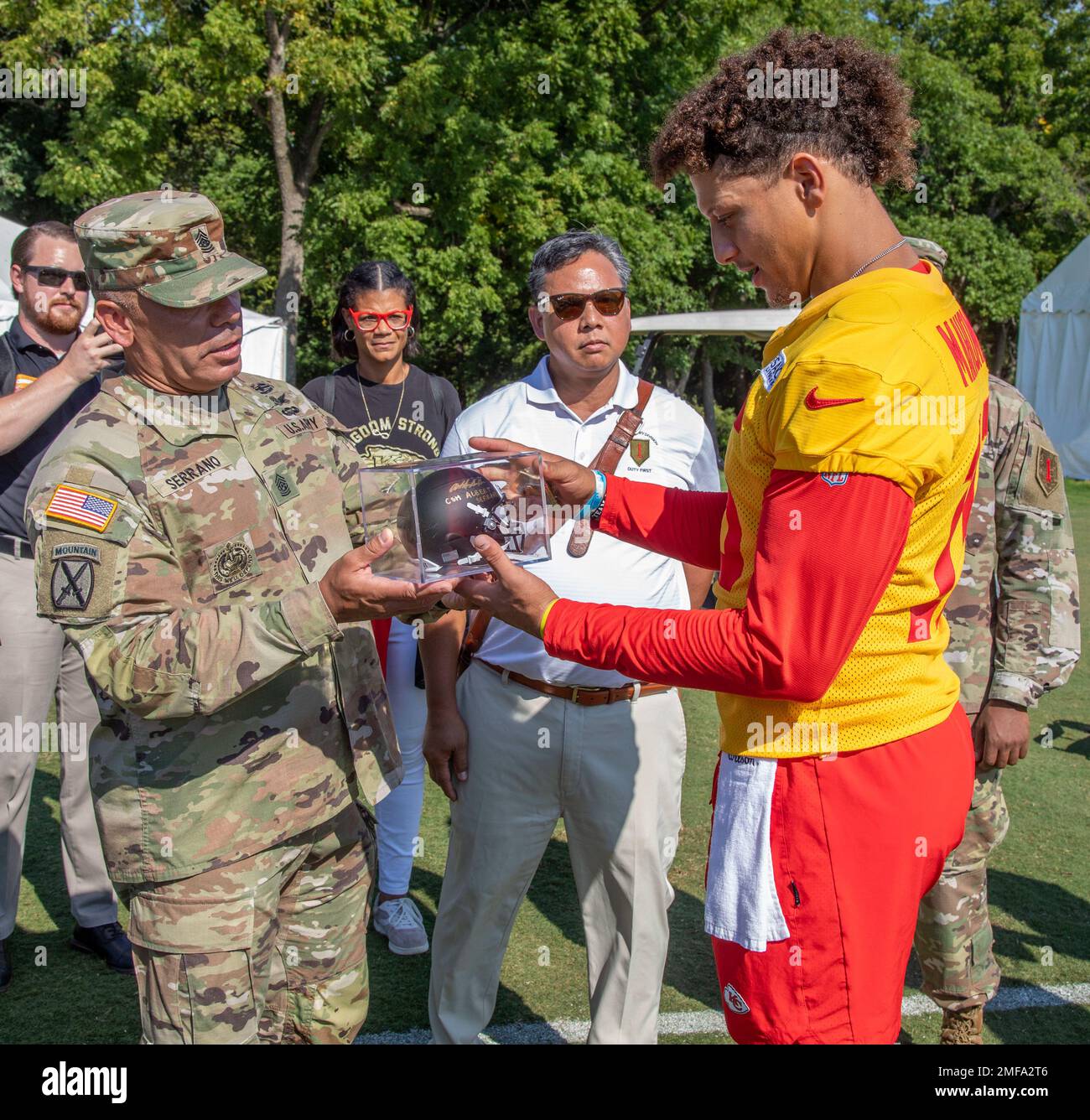 We already love Kansas City Chiefs' star quarterback Patrick Mahomes for his contagious spirit, incredible arm and infectious attitude. Plus, the fact that he builds homes for veterans in his spare time doesn't hurt.
And now, this video of him writing a letter of support and gratitude to die hard fan and Army veteran Scott Buis will bring a tear to your eye.The letter was part of an NFL Veteran's Day campaign in which NFL stars wrote letters to their superfans who have served.
Mahomes' gratitude for Buis and the military is sincere: "Without your service," he said, "there would be no football, no NFL, and of course no game days."
Buis' emotional response is so touching: "Wow. It's things like this that helps me, veterans, people believe in the American dream.
Be sure to tune into We Are The Mighty on Facebook this weekend as we interview players and veterans in the USAA Salute to Service Lounge as part of the NFL Experience.