But outside of football, Matthews has created an athletic empire of her own by playing professional soccer in Europe and launching her own fitness company.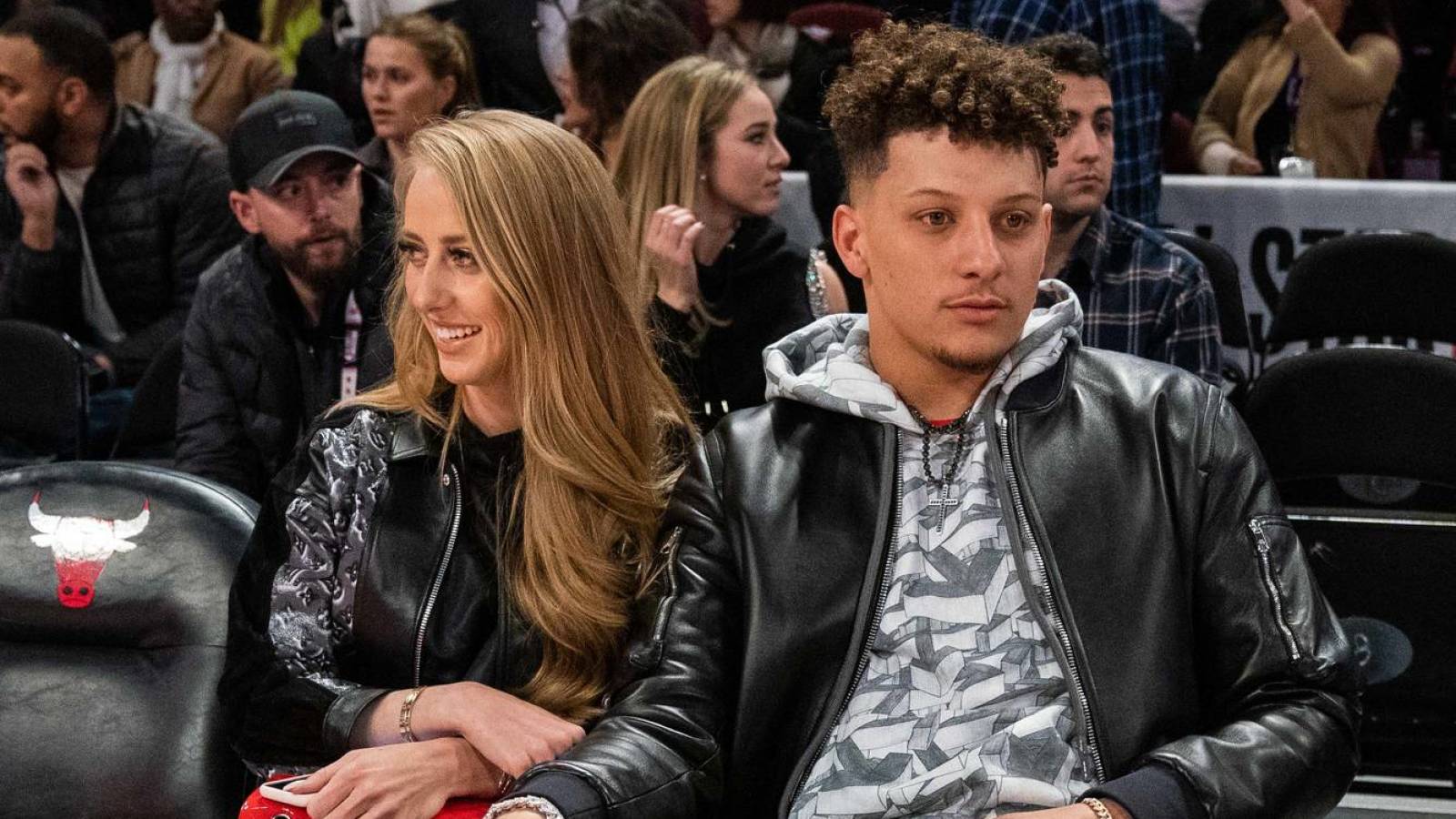 Together Mahomes and Matthews, who have been together since they were teens, are an athletic powerhouse.
Mahomes and Matthews started dating when they were in high school in Whitehouse, Texas
Mahomes, 24, and Matthews, 25, met in the while attending Whitehouse High School in Texas. According to Yahoo Sports, the pair started dating when Mahomes was in 10th grade.
After Matthews graduated in 2013, she went on to play college soccer at the nearby University of Texas at Tyler, while Mahomes, who graduated in 2014, went to Texas Tech University – 440 miles away in Lubbock – to play college football and baseball.
Best prom date a guy could ask for!! #prom2013 #bestfriend #greatnight A post shared by Patrick Mahomes II (@patrickmahomes) on May 5, 2013 at 4:06pm PDT May 5, 2013 at 4:06pm PDT
When Mahomes signed to the Chiefs, Matthews signed on to play soccer in Iceland
The pair stayed together through the long distance. The Kansas City Chiefs selected Mahomes in the first round of the NFL Draft in April 2017. Matthews, meanwhile, graduated with a kinesiology degree and signed on to play soccer professionally with UMF Afturelding/Fram in Iceland in May 2017 .
"Every coach I have had at UT Tyler made a huge impact on my love for this game and my decision to play professional soccer," Matthews told the Tyler Morning Telegraph . "An opportunity opened up for me in Iceland and I could never pass up such an amazing experience to go do what I love."
It's unclear how long Matthews lived in Iceland, but it appears to be less than a year. Her team won its league in September 2017, according to Matthews' Instagram , and by October 2017 she was in Kansas City.
ADVERTISEMENT