NFL. Tom Brady declares his 'true love' for daughter Vivian amid romance with Irina Shayk
NBA. Steph and Ayesha Curry turn up the heat in an exclusive summer vacation
The Stephen Curry documentary, Underrated, is entirely different than Quarterback, a docuseries featuring NFL quarterback Patrick Mahomes. One of the biggest differences is how involved each of the superstars' wives are in the story.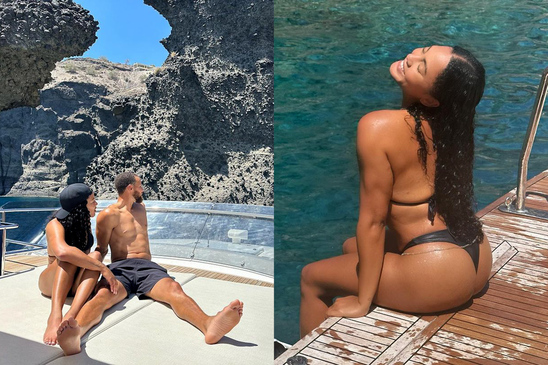 Ayesha Curry, wife of the Golden State Warriors guard, is rarely seen throughout the Apple TV+ documentary. Brittany Mahomes, on the other hand, is always miked up in the Netflix docuseries.The reason Ayesha isn't featured in the Curry documentary like Brittany in Quarterback is that Underrated focuses on Steph's early life and path to the NBA.
Quarterback, meanwhile, follows Patrick last season as he leads the Kansas City Chiefs to another Super Bowl victory. Brittany is constantly shown cheering for her husband.
Underrated instead shows how Curry has always been overlooked, even while at Davidson College, where he first became a household name. He had already met Ayesha by then.Both Ayesha and Brittany have received their fair share of criticism by fans who don't always approve of them, but the former has received much more hate since pretending to remove her wedding ring when a shirtless male model walked onto the set of a morning television show.
Fans went as far as to suggest Steph should divorce Ayesha, which is clearly outrageous. A deleted clip from Underrated shows the loving couple interacting through FaceTime ahead of one of his games.