The last two Olympic all-around gymnastics champions Sunisa Lee and Simone Biles, both of the United States, have officially gotten their comebacks underway.
The duo are set to take part in the 2023 U.S. Classic on 5 August at Now Arena in the Chicago suburbs. The competition is the final qualifying event to the U.S. Championships.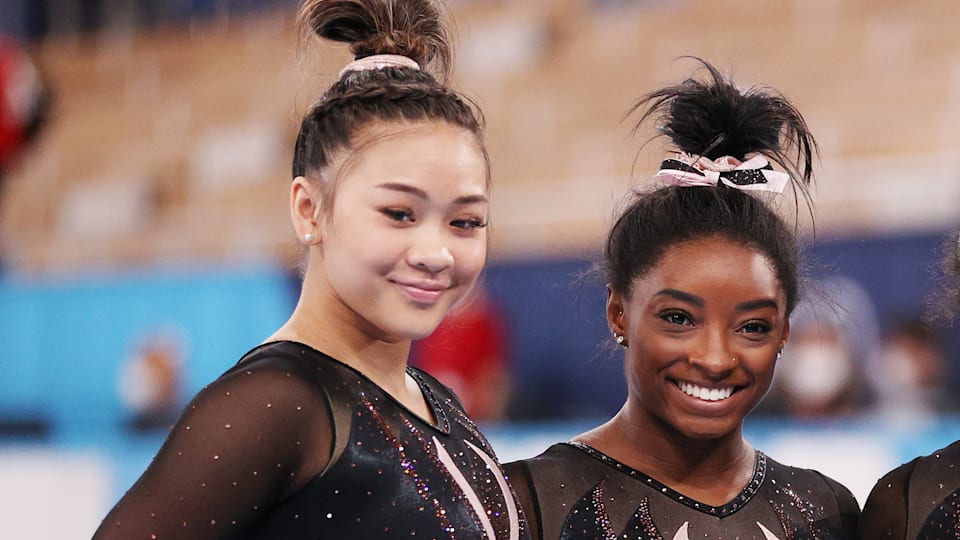 Lee, who struck gold at Tokyo 2020, has been recovering from a kidney-related health issue that kept her out of the last several weeks of her sophomore season at Auburn University.
The 19-year-old said on social media in early April that the issue would not hold her back from dreams of Paris 2024.
"I have been dealing with a non-gymnastics health related issue involving my kidneys," she wrote in a 3 April Tweet. "I will not stop pursuing my dreams for a bid to Paris in 2024. In fact, this experience has sharpened my vision for the future."
In recent weeks things have seemed on track, as she's shared several impressive training videos including an original element off the balance beam.
Since the Games in Tokyo, Lee has been on a whirlwind, appearing on 'Dancing with the Stars' prior to starting her collegiate career at Auburn University. Her freshman year saw the Tigers soar to new heights, including a fourth place finish as a team. Their highest ever.
Lee was ranked among the NCAA's top all-arounders during the 2023 season until she was sidelined with her kidney-related issue.