DENVER, CO – OCTOBER 17: (L-R) Gracie Hunt and Brittany Matthews, girlfriend of quarterback Patrick Mahomes of the Kansas City Chiefs check out social media on the field before a game against the Denver Broncos at Empower Field at Mile High on October 17, 2019 in Denver, Colorado. (Photo by Justin Edmonds/Getty Images)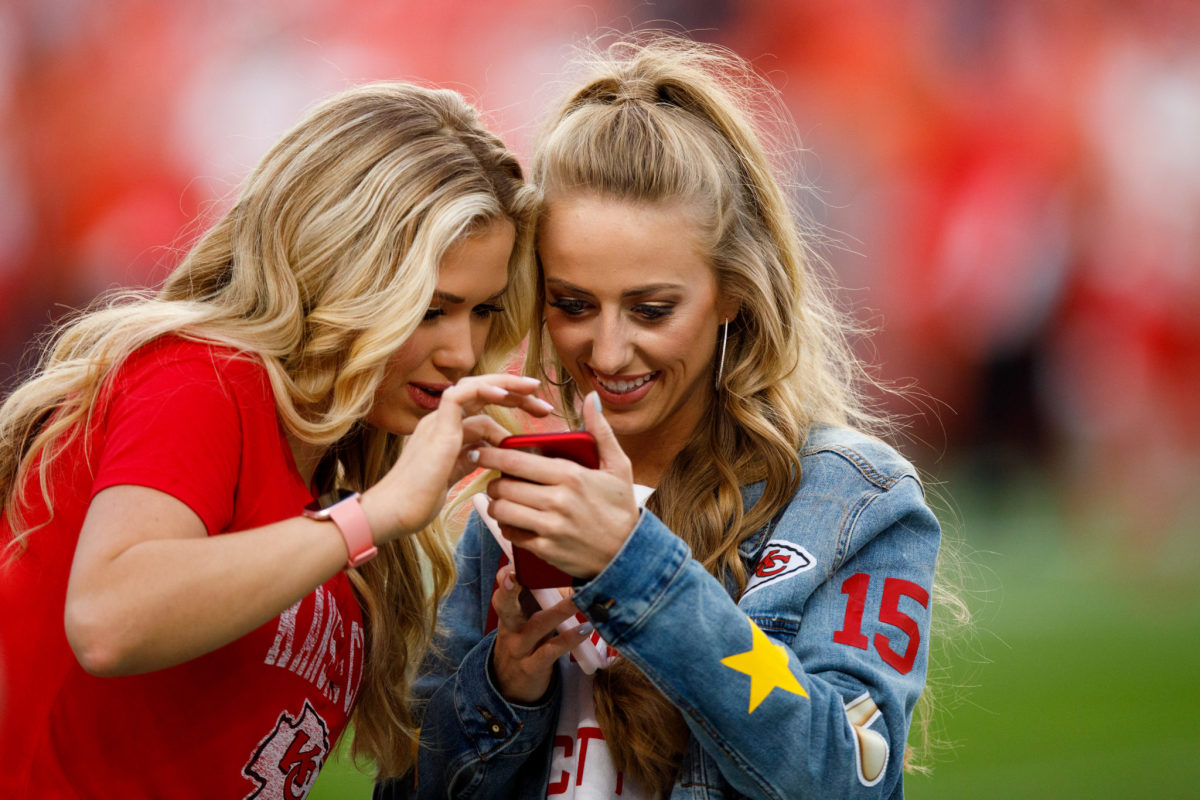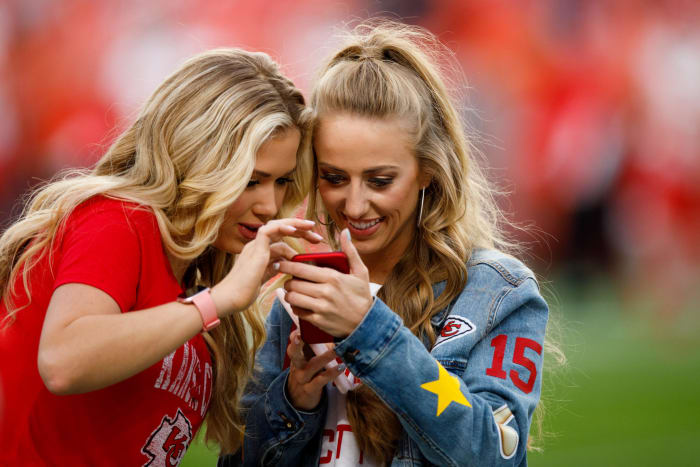 Patrick Mahomes welcomed some special visitors to Chiefs training camp over the weekend.
The Kansas City Chiefs star quarterback was visited by his wife, Brittany, and their kids.
"Lots of "I go to work with daddy" this off-season and we enjoyed every second of it! Love this -always busy- little fam of mine????????," she wrote.
Brittany's "I'm Late" hat sparked some speculation, though.
"Hat=good pregnancy announcement," one fan wrote.
"Are you telling the world you're pregnant again going for the Gold?" one fan added.
It's probably just a cool hat (and a fitting one for a mom of two youngsters with a husband who plays in the National Football League).