The height of Patrick Mahomes' success is like a dream come true for many youths. The two-time Super Bowl winner is on his way to becoming the next Hall of Fame inductee in the coming days. '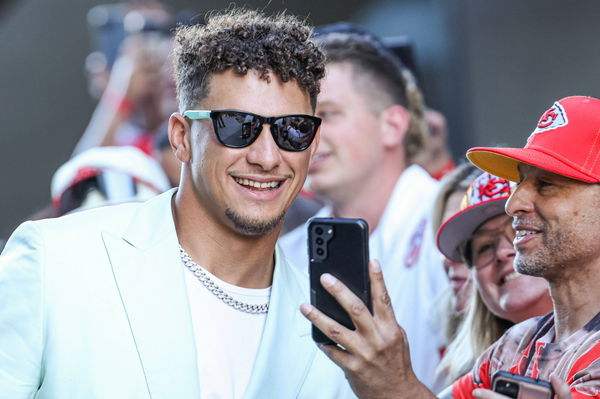 His sporting genes are no stranger to us, but we cannot ignore the passion and hard work he put in to polish his caliber. Patrick's journey has been beautifully portrayed in his recent docuseries, which has earned immense love. On top of that, Patrick was able to list him among the top influencers in the world, which is indeed a big deal at his age.
Kansas City's pro quarterback never failed to impress fans with his on-field prowess, but little was known about his verbal prowess. Mahomes recently delighted us with his words of wisdom, inspiration, and so on. In an interview with CBS Mornings co-host Nate Burleson, Patrick discusses his profession and family. During the conversation, Burleson asked him if his life becomes more exciting after sharing space with Time magazine's top figures such as Elon Musk and Joe Biden. Mahomes' remark demonstrated his tenacity in influencing others.
"You were one of Time Magazine's most influential people in 2023. On that list, President Biden, Supreme Court Justice Justin, and Elon Musk, do you ever sit back and think to yourself, Whoa, life has gotten wild?" Nate asked MahomesMahomes answered tactfully, "No, I think about that all the time. I mean, I feel like I'm still a young guy, but I've always known that since my dad played sports, I got to watch baseball players ahead of me. I want to be the guy I look up to, so I try to be that guy every single day with my decisions and all my opportunities. I want to be someone that the kids can look up to and say, Hey, I want to be like Patrick Mahomes."