The two-time Super Bowl-winning champion took home the award for Best Athlete in Men's Sports after his MVP and Super Bowl-winning 2022 season.
Naturally, at such a big event where the world's most prominent sports stars all gather, Mahomes was rubbing shoulders with sports royalty that included NBA superstar LeBron James and former boxing star Mike Tyson.
Mahomes posted several pictures of these encounters on his Instagram page.So, Mahomes was with some pretty big names at the ESPYs as he collected his award, and if his NFL career continues on this trajectory, it won't be the last time he is on that stage accepting an award.Already with two Super Bowl wins in his back pocket, Mahomes is now on the hunt for his third, and if he manages to secure it in 2023, then for many, he can already book his ticket to Canton, Ohio, for a Hall of Fame jacket.ny have said that Patrick Mahomes is a Hall of Famer already, and looking at his stats, despite only being an NFL starter for five years, we can see why.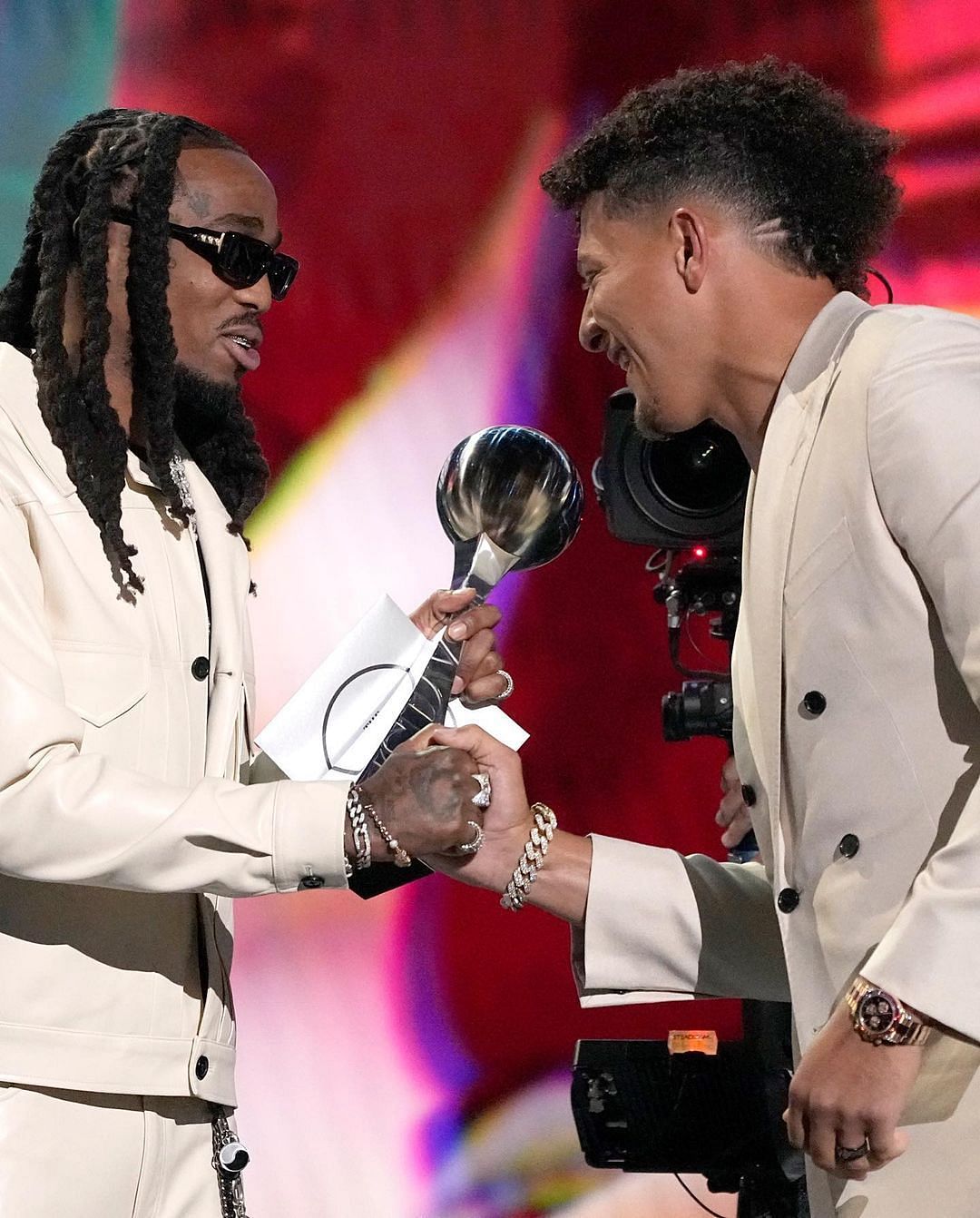 He has posted a record of 64-16, with 24,241 passing yards,192 touchdowns and just 49 interceptions. It is also worth nothing that since becoming the Chiefs' starter, he has led them to either a Super Bowl appearance or an AFC championship game appearance, which is incredible.Adding a third Super Bowl win would no doubt put him in most people's Mount Rushmore of quarterbacks if he isn't already. And the bad thing for the rest of the NFL is that he is only 27 years old, so he still has at least a decade left of football in him.
Super Bowl win No. 3 incoming? Noone would put it past him.