Anyone who has ever read The Inner Game of Tennis, the famous book by Timothy Gallwey, will recognise the words of Iga Swiatek this week as the Pole racked up yet another title.
Swiatek's win over Donna Vekic in San Diego secured the world No 1 an eighth title of 2022, cementing her position even further as the best player in the world.
And as she dissected her week in an interview with WTA Insider, Swiatek outlined she had done it, in effect, by allowing her body to do the work and not let her critical side interfere (the fundamental theory of the Inner Game).
"The key for sure was adjusting and focusing on the right things because I felt I had some obstacles to face, but at the same time I didn't want to waste energy over-analysing that," the 21-year-old said.
Swiatek allowing the body to do what it has learned to do
As a voracious reader, it's likely that Swiatek and her team have come across The Inner Game, in which case they will understand the importance of allowing the body to do what it has learned to do, and not get too worried about anything, especially when things don't go right.
"I just realised that it's working and it's not fun to always think about stuff," she said. "I just accepted that sometimes it (a difficult moment) is going to happen. I'm just getting more sure that I have skills on court that I can come back from any situation.
"This season, playing in different conditions and sometimes coming back, playing really long matches or even keeping your focus and being sharp in these short matches, it really gave me the confidence that I can use all these skills. I really feel I can face anything right now, you know? Hopefully this feeling is going to stay for a long time."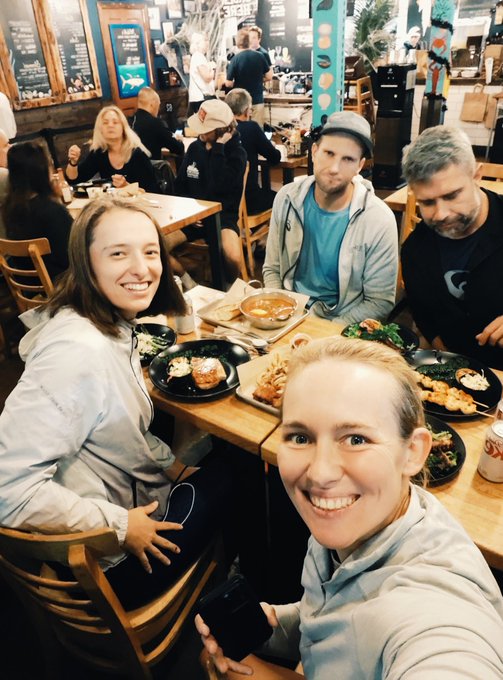 If you chase perfection, as any top sportsman or woman knows, it will end in failure.
Swiatek said she has realised that it's just not feasible to play perfectly.
"I kind of stopped thinking that way," she said. "The goal is not playing or feeling perfectly, but winning when you're not feeling perfect, or winning when you're not comfortable on court and you can't play with your intuition.
"You have to always change something. That is the key in tennis because we have so many conditions throughout the whole season, different balls, different racquet tensions.
"Finding that perfect feeling is really hard. I feel like I had it maybe twice this season and that's still a lot. On the other tournaments it's just working through the times when you're not feeling perfect."
Swiatek ready for season-finale in Texas
Swiatek will now rest up before her last event of the year, the WTA Finals, which will be held in Fort Worth, Texas, from October 31 to November 7.
"The Finals, I think, is going to be the most intense tournament of the season, playing against the top players from Day 1," she said. "We'll get back to intense practicing when we get to Dallas, but I'll have a few days in Florida to get into the rhythm before going."
You might also like this
No stopping Swiatek – world No 1 claims career title 11 in San Diego