There's no rust on Simone Biles despite being away from competitive gymnastics for two years, taking home gold in the all-around at the U.S. Classic, in what could be a prelude for a return to the Olympic games at Paris 2024.
Biles didn't just win, she dominated — ending five points ahead of Leanne Wong, who finished second in the event. There was never a moment of doubt when it came to Biles, who quickly showed the crowd that she hasn't simply remained a competitor, but still the dominator who can leave anyone in her wake.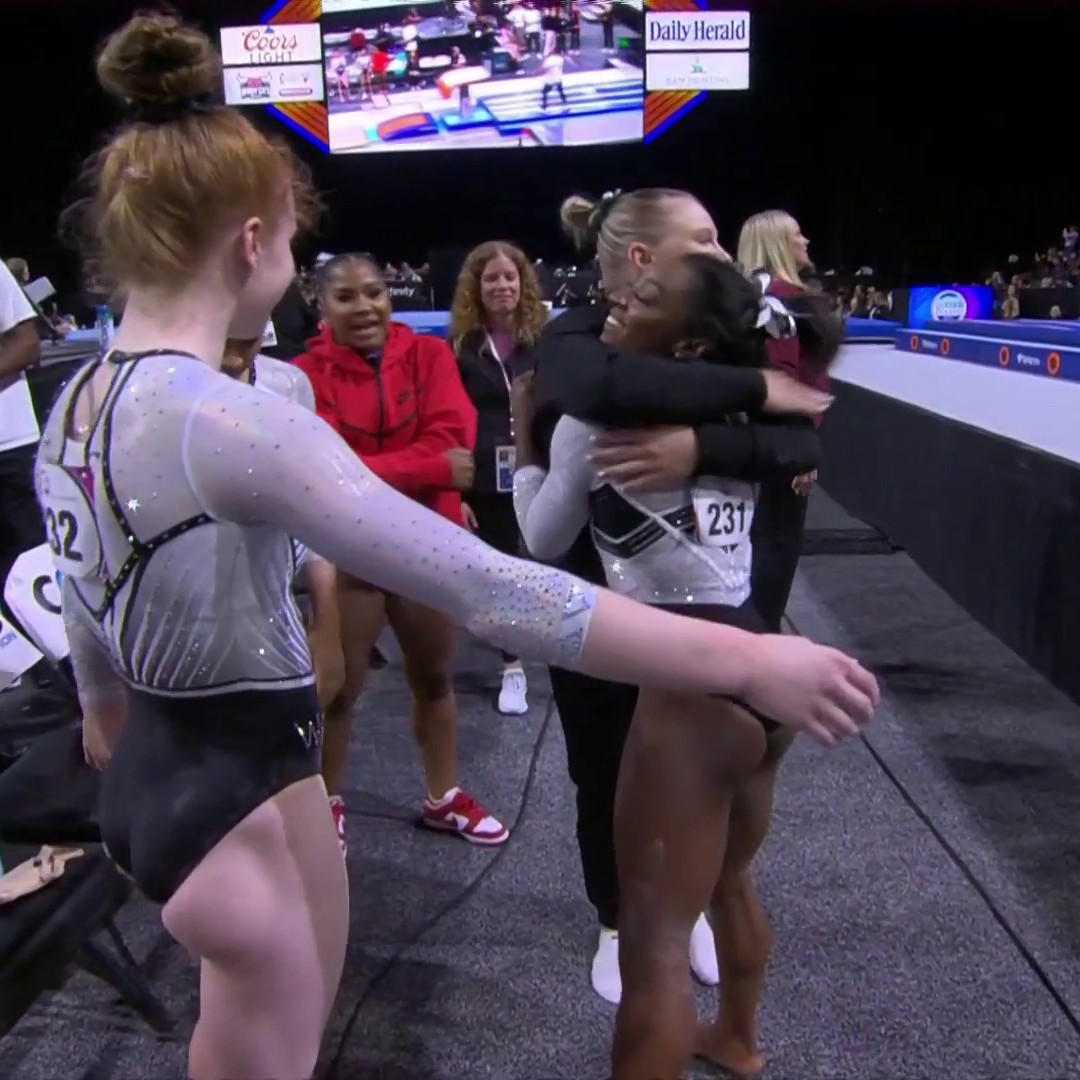 This was a major statement competition for Biles, and nothing typified that better than the vault where she stomped the landing on her Yurchenko double pike, the most difficult vault in her astonishing repertoire. Competing at a high level physically is one piece of the puzzle when it comes to a potential Biles return to the Olympic games. The primary reason she took a break after the Tokyo 2021 games was due to a bout of the "twisties," a unique problem known in the gymnastics world which is characterized as a blockage, or barrier between the body and mind. Gymnasts have said it feels like a stutter in your brain which throws off your timing, and quickly leads to immense doubt in an athlete's athletic ability.
Following her exit from the games Biles would talk about her deteriorating mental health from both the competition, and the stress of leading up to the games amid the pandemic. Ultimately she announced she was stepping away from the sport for a break, and on Sunday night she reiterated that simply winning events wasn't enough to bring her back to the Olympics on their own, stressing that this was the first step of a process."I still have to work on myself," Biles said, "I'm still going to do my therapy. I'm still going to put myself first."
We can pump the brakes on getting too excited quite yet for a triumphant Biles return in Paris, but this was a promising first step that proved that she can still blow the competition out of the water, even at 26-years-old in a sport where most athletes are well into retirement right now.
We'll keep watching as competition continues. Biles' next test is the U.S. Gymastics Championships, which take place August 25-27 in San Jose. Should Biles dominate again, then we can really start talking about Paris like potential reality.