Easing back into competition after two years is not Simone Biles' style.
Instead, the gymnastics superstar returned to the spotlight at the U.S. Classic on Aug. 5 by performing one of the most difficult aerial maneuvers in the sport.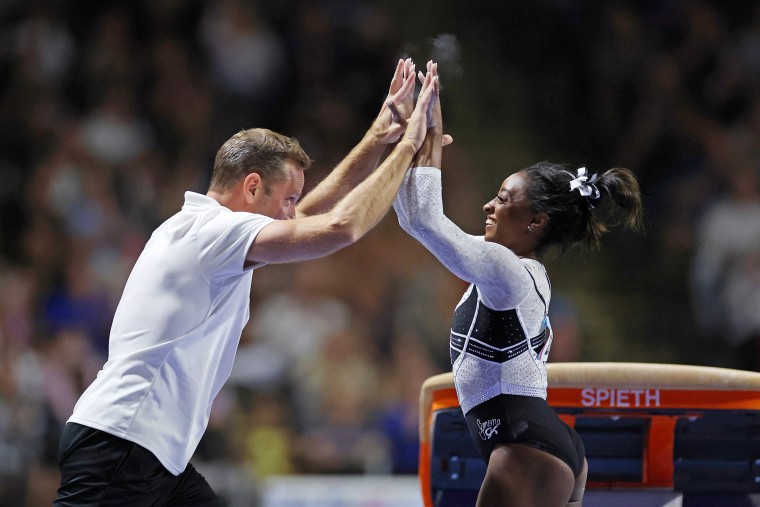 Biles, 26, stuck a Yurchenko double pike, a vault that had never been achieved before in competition until Biles first did it in 2021. The stunning vault was part of a performance this weekend that brought home the all-around title by a large margin for Biles.
"The only way I could describe this vault compared to what we typically see is like seeing someone put on a mask and being like, 'I'm a vigilante,' versus just Ironman," NBC Sports analyst and former Olympic gymnast Laurie Hernandez, a two-time medalist, said Aug. 7 on TODAY. "I cannot express this enough, this is really hard. It's extremely difficult."
Hernandez broke down the technical aspects of why the Yurchenko double pike is so difficult to execute.
"More often not, we see Yurchenko double fulls," she said. "So we see one less flip, but two twists and vault. Simone is like, 'You know what? I'm just going to add an entire other flip before landing.'"