Simone Biles winning all-around titles isn't news. But Biles winning an all-around title at a major international competition with mistakes on three events is news. Although she fell on vault and beam and went out-of-bounds on floor, Biles was still triumphant and came out on top at the 2018 World Championships women's all-around final in Doha, Qatar, ahead of Japan's Mai Murakami, and U.S. teammate Morgan Hurd.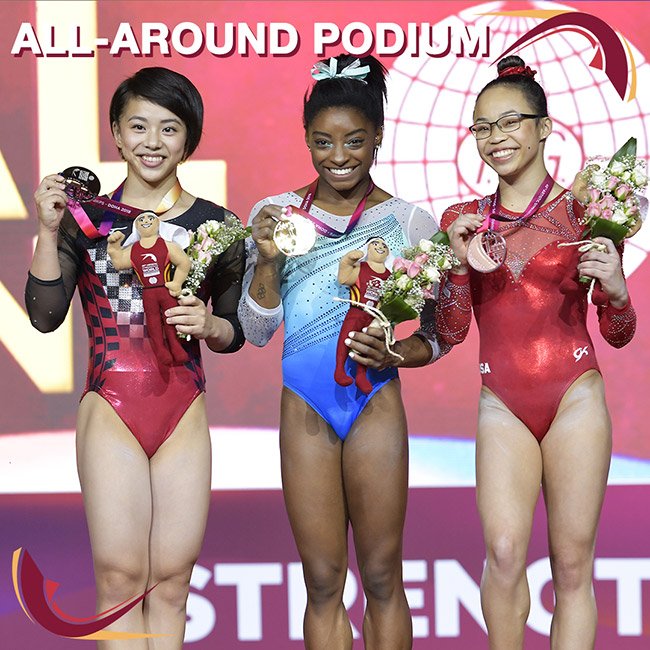 With this gold medal, Biles stands as the only woman in history to win four all-around gold medals at the world championships.Belgium's Nina Derwael,Russia's
Angelina Melnikova, and France's Melanie de Jesus dos Santos weren't far behind in fourth, fifth and sixth, respectively. But the podium really came down to the final rotation on floor.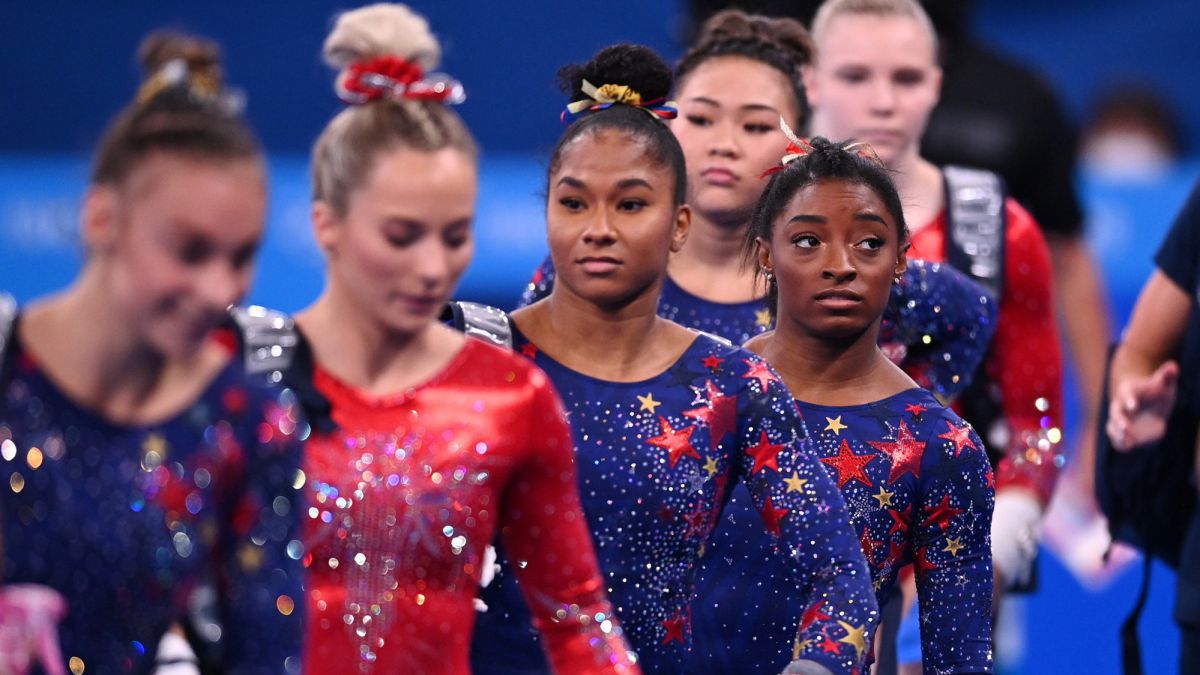 Heading into the fourth rotation, the fifth and first place gymnasts were separated by less than 0.0700, making for a tight race to the finish. Biles led after three, followed by Derwael, Melnikova, Hurd, and Murakami. Even with her mistakes on vault and beam, Biles' floor routine was strong enough to keep her in gold medal contention as long as she hit, so the other four gymnasts were in the fight for silver and gold.
Of the medal contenders, Melnikova was up first on floor and hit a good floor routine but went out of bounds on her double layout. Considering the top five were already so close, that mistake was important in determining the medal winners. Melnikova earned a 13.633 and maintained a contender. Following her was Derwael, who doesn't have the strongest floor routine. The Belgian hit an earned a 13.300, which was enough to move her ahead of Melnikova, putting her in medal contention and likely moving Melnikova out.
Next came Murakami, who's known for her floor work. Her tumbling was great, but she fell out of her turns at the start of her routine, which could be costly in a close meet like this. Fortunately for the Japanese gymnast, it wasn't costly, and she earned a 14.000 for her floor routine. This moved her into first place and, with only two gymnasts left, guaranteed her a medal.
Last year's all-around champion, Hurd, followed and had great tumbling. She redeemed her performance from team finals by ending with a stuck double pike and scored a 13.866. Hurd moved into second behind Murakami. Finally, it was time for Biles.
The reigning Olympic champion began with a huge Moors for her first pass and went out of bounds. It was another mistake, but her floor difficulty is so high, it was going to take more than that to cost her the gold. She had no problem with the rest of her routine, getting a meet-high 15.000 for her floor. Biles had won her fourth world all-around title despite two falls.