Biles — the seven-time Olympic medalist — went on to win a bronze medal in the balance beam finals … but since traveling back to the States in 2021, she has only trained her skills in the gym.
"It means more than all of the golds," the two-time Olympian told the Today Show about her third-place finish in 2021.
On Team USA's announcement on Instagram, two-time Olympic gold skier Mikaela Shiffrin celebrated Biles' return … writing, "Yes!! ???? "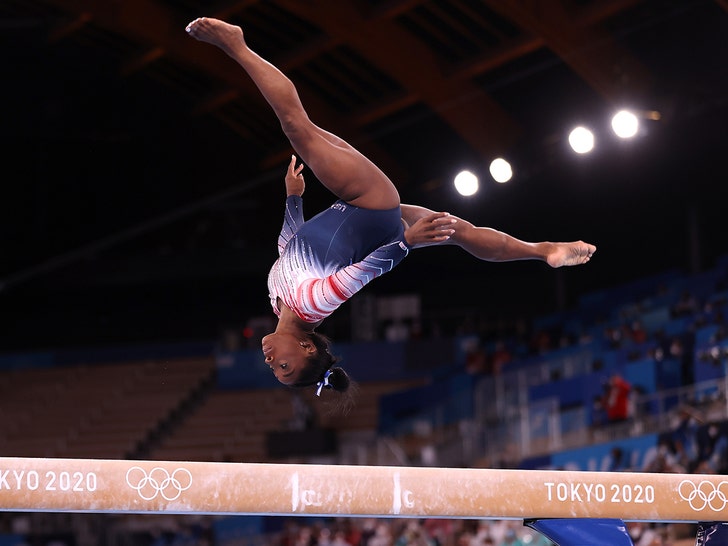 Recently, there's been plenty more for the gymnastics G.O.A.T. to celebrate about — she tied the knot with the Green Bay Packers' Jonathan Owens in May … and who knows, maybe the couple could take another honeymoon in Paris … at the 2024 Summer Olympics!!!
It's been a long time since we've seen Biles compete … but fans will certainly be counting down the days 'til Aug. 5.
Simone Biles is BACK — the 26-year-old gymnastics legend is set to make her big return to the sport at the U.S. Classic later this year … her first competition since withdrawing from multiple events at the Olympics to focus on her mental health.
Team USA announced Wednesday Biles will compete at the Aug. 5 event … saying, "BILES IS BACK."
By the way, Biles is no stranger to the competition — she's the five-time women's champion.
Biles famously backed out of the individual all-around and the majority of the team final at the Tokyo Games in July 2021 … revealing she was dealing with a bad case of the "twisties," which could have resulted in serious injury had she fought through the issue.