According to WebMD, the most common symptom of a kidney stone is "severe pain." Having one is, allegedly, "the worst pain a man can ever feel, because a man can't go through labor." It can make a compound wrist fracture feel like a vacation. It feels very, very, very bad. It feels almost as bad, I'm guessing, as I felt on Thursday, as I watched Simone Biles plant her signature vault—the vault I myself said made her unstoppable in these very pages a scant few days ago—on her posterior in the first rotation of the women's all-around competition of the World Gymnastics Championships in Doha, Qatar.I won't watch it again; you can't make me. Biles hasn't sat a vault down since … since ever, I think. Since the apparatus was invented. Since the dawn of time! There are so few certainties in this miserable garbage world we've made for ourselves, and one of them was supposed to be: Simone Biles does not ass-plant vault.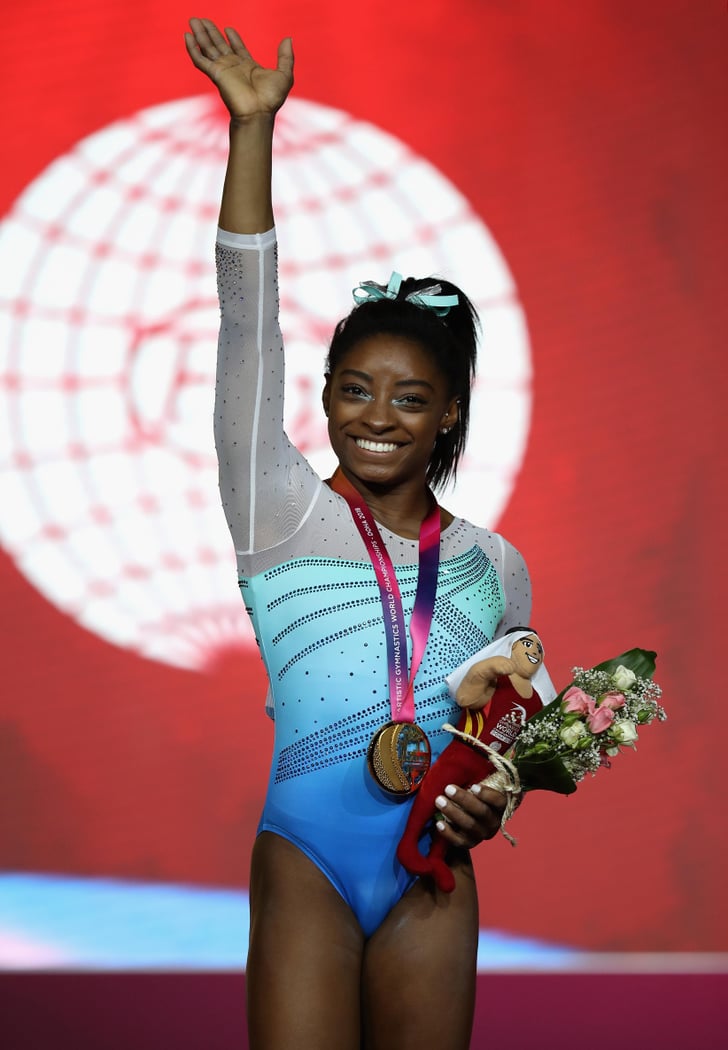 And this wasn't even the worst of it. A few minutes later, Biles mounted the balance beam and then promptly "dismounted" it again—except, you know, in the middle of a skill, and about a minute before the actual dismount was due to transpire. My brain could not even process what was happening. Simone Biles? Fell? Twice? In one meet? How? Why? Who am I? Again, don't watch:Is this what it feels like when your soul dies? Coming on the heels of Sam Mikulak's last-second choke in the men's all-around the day before, it was too much to bear. I had no choice but to break out the feelings-eating Halloween candy I'd been saving for election night.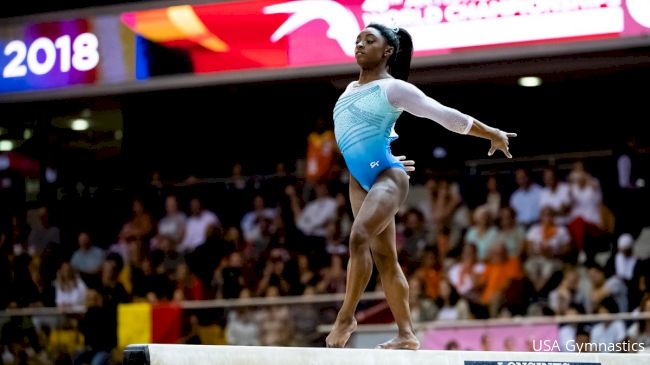 I should probably mention some things here. First, Biles came back on Friday and landed both vaults on her feet in event finals, winning her third gold medal of these world championships by almost a full point. (Sure, she did the "easier" Cheng vault and it wasn't the best she's ever done it, but her execution score of 9.266 was still about half a point higher than that of silver-medalist Shallon Olsen.)
Second, Biles has competed this entire meet with a kidney stone, one she's been living with for weeks and that she's nicknamed the "Doha Pearl" after its discovery in a Qatari ER on the eve of qualifying. Sure, she told USA Today's Nancy Armour the stone wasn't to blame for her off day. But you know what kind of person says that? A tough-ass competitor who perseveres through intense pain.