Simone Biles and Jonathan Owens are having the best time of their lives. In a recent tweet posted on the official Twitter account of Gymnastics Now, Simeone and Jonathan have their first dance surrounded by some impressive fireworks on the beach in Cabo.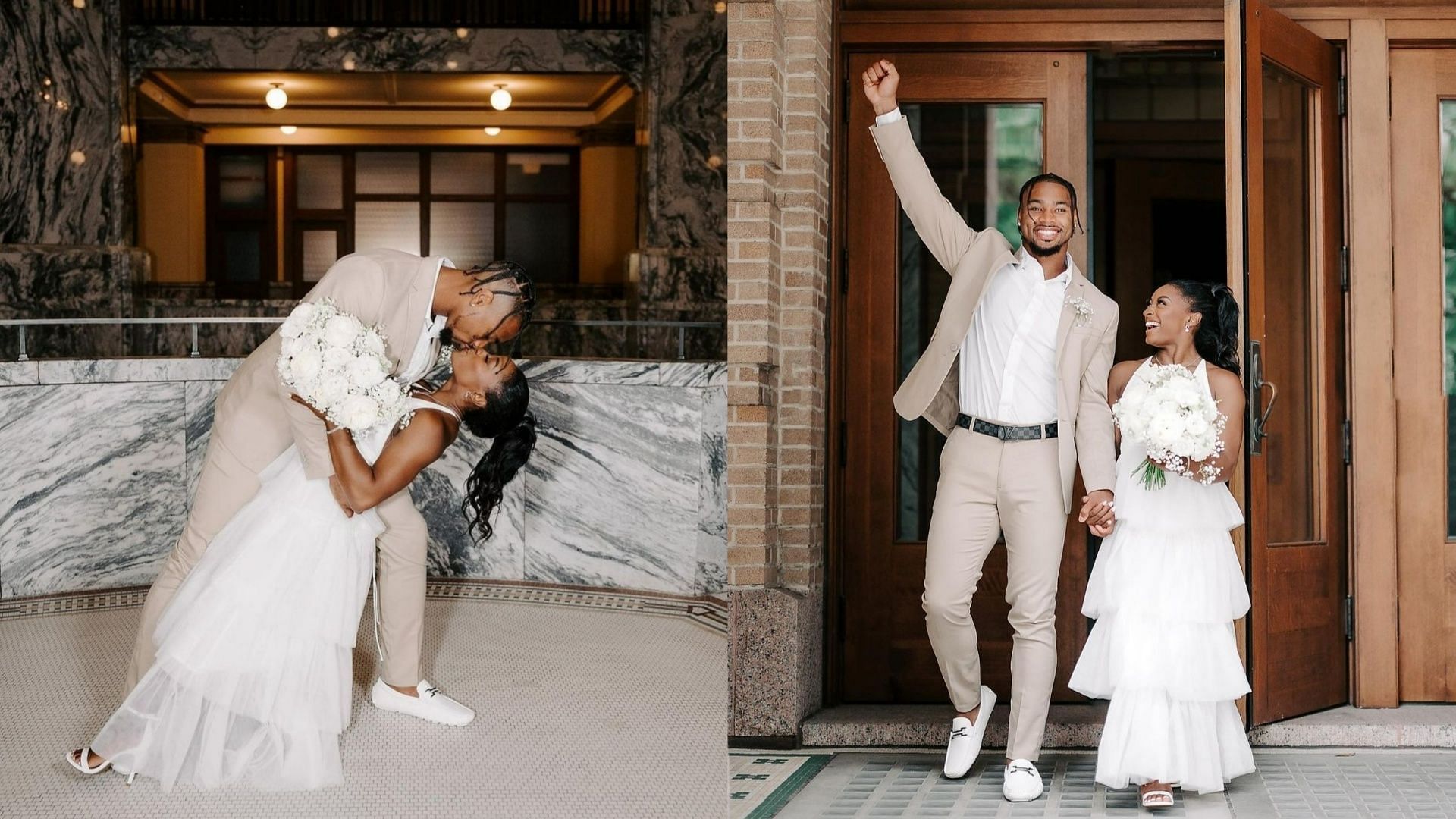 The gymnast and Owens had a destination wedding on the beach in Cabo and it is clearly visible on the video that the couple are extremely happy. On May 6, the celebrity couple's official wedding ceremony was held in front of 144 guests in Cabo San Lucas, Mexico according to the aforementioned source.The official wedding has come two weeks after Simone Biles and Jonathan Owens were legally married in a courthouse ceremony on April 22 in Houston, Texas.
Immediately after the courthouse wedding, Simone changed her username in her Instagram account to "Simone Biles Owens."During a Q&A session on her Instagram story, Simone Biles revealed that if the couple were not having a destination wedding then they wouldn't have done the courthouse wedding according to Gymnastics Now. Biles and Owens had to be married before their official wedding ceremony in Mexico.