Serena Williams' daughter found out she was going to be a big sister right before the world did.
The tennis star shared in a new video that she held off on telling her 5-year-old, Alexis Olympia, she was pregnant for a very relatable reason.
"Olympia does not know right now that I am pregnant, so the big reveal will be at the Met," Williams says in her Instagram video shared on May 5. "And then before we leave, I'll tell Olympia."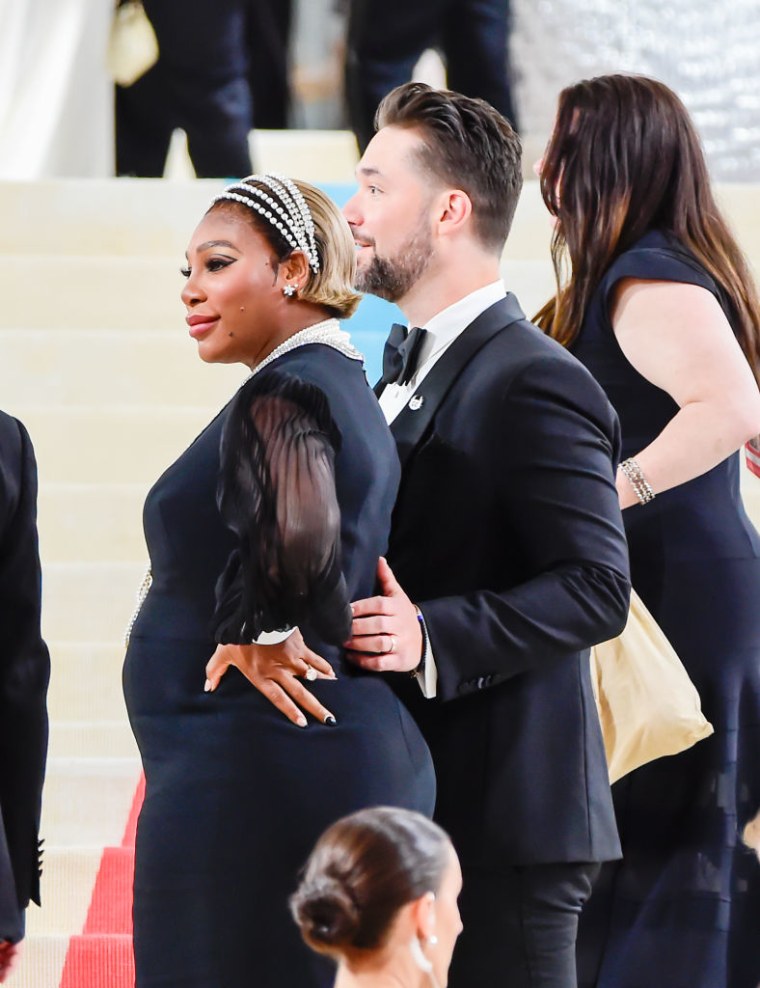 "The reason I haven't told her is because she can't keep a secret," the athlete adds. The video also shows Williams holding up her positive pregnancy test, as well as her getting ready for the 2023 Met Gala, and sharing a hug with her daughter.
Williams revealed that she and husband Alexis Ohanian were expecting their second child together while making her way up the grand stairs at the Metropolitan Museum of Art on May 1.
The 23-time Grand Slam winner showed off her baby bump in a Gucci-designed black gown that featured silver embellishments and a white tulle mermaid skirt. During the Vogue livestream, she confirmed her pregnancy telling La La Anthony she was "doing good now."
"I can breathe," she said, adding that she could now stop "hiding" her pregnancy.
Back in August, Williams opened up about having to choose between her career and motherhood, ultimately leaving tennis behind."I never wanted to have to choose between tennis and family," she wrote in an essay for Vogue, before explaining that if she were a man she "wouldn't be writing this because I'd be out there playing and winning while my wife was doing the physical labor of expanding our family."
She added that "in the last year," she and her husband had been trying for a second child.
"We recently got some information from my doctor that put my mind at ease and made me feel that whenever we're ready, we can add to our family," Williams wrote at, adding, "I definitely don't want to be pregnant again as an athlete. I need to be two feet into tennis or two feet out."
Williams' last match was at the U.S. Open on Sept. 2.
"Thank you, daddy. I know you're watching. Thanks, mom," she said in her post-game interview as she teared up. "I just thank everyone that's here, that's been by my side for so many years, decades… But it all started with my parents and they deserve everything. So, I'm really grateful for them."