Randi Mahomes lost her best friend, her mother Debbie Bates on Wednesday, April 5th. It was indeed an unbearable loss for the entire family, as Patrick Mahomes drew enormous amounts of inspiration from his grandma. While the entire NFL fraternity was waiting for an official statement, Randi shared an emotional post on her social media handles.
Debbie Bates was everything to the Mahomes family. She was an avid football fan and a sports lover who always encouraged her grandkids to look at life more generously. All that humility and competitive edge of Patrick Mahomes come from his grandma.For the last couple of weeks, the Mahomes family has been catching headlines. The quarterback's grandma was seriously ill, and his mother Randi shared updates on Twitter and other platforms. Unfortunately, the worst nightmare of their lives turned into reality on April 5.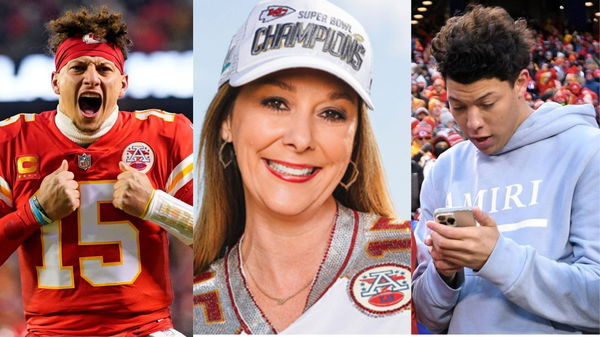 A close family friend disclosed the news of Debbie's death via Facebook. Recently, Randi has also shared an emotional post on Instagram with the caption, "I love you, momma, I will see you again in heaven".According to multiple reports, a memorial is going to be held in Henderson. "Well, we are getting ready to make the long journey to Texas. Yes, it is a sad day, having gained an AMAZING angel yesterday." Angie Savoy from the Mahomes family said.
"Our aunt Debbie Martin will truly be missed by many. She loved her family, and we all loved her. I'm sending many prayers to my cousins Jill Martin, Joey Martin, Lori Wilson, Randi Mahomes, Uncle Randy, and all her grandchildren." she added. While Randi lost her source of inspiration, it now becomes her respo