On January 15, 1967, TV crews from CBS and NBC ascended upon the Los Angeles Memorial Coliseum for Super Bowl I. For the first and last time, the Super Bowl was broadcast by two different networks. In fact, Super Bowl I is the only Super Bowl that had to re-do the second half opening kickoff, as one of the networks had not yet returned from commercial break.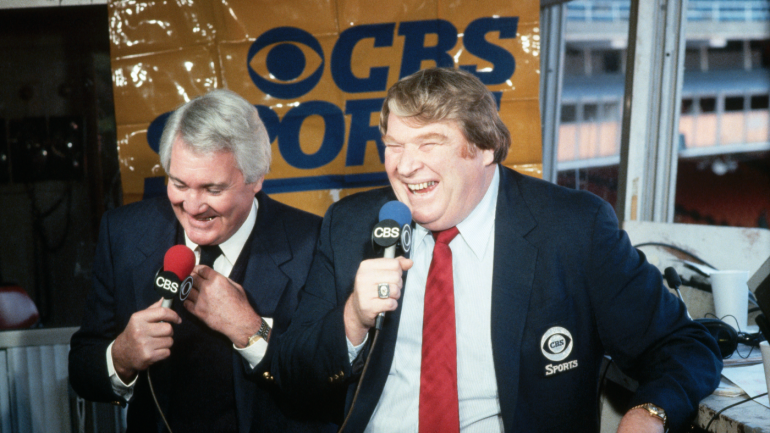 This Sunday, CBS will have the Super Bowl for itself, as the network will be in Tampa to broadcast Super Bowl LV (you can watch it for free on the CBS Sports App). This will be a record 21st Super Bowl for CBS, with many of its previous Super Bowls going down as all-time classics. Speaking of classics, this year's Super Bowl has the makings of an all-time great game. The Chiefs, led by quarterback Patrick Mahomes, are trying to be the first team since the 2003-04 Patriots to repeat as champions. That Patriots team was led by Tom Brady, who on Sunday will try to win a record seventh Super Bowl ring. Kansas City is led by Andy Reid, who would become the 13th head coach to win multiple Super Bowls if the Chiefs win on Sunday. Reid's counterpart is Bruce Arians, who could become the oldest head coach to win the Super Bowl.
Before the ball is kicked off in Tampa, here's a ranking of the 20 previous Super Bowls aired by CBS. As you can see, CBS captured the action of the some of the best Super Bowls ever, games that helped make the Super Bowl the spectacle that it is today. The Panthers trailed 21-10 early in the fourth quarter, but a 33-yard run by DeShaun Foster followed by an 85-yard completion from Jake Delhomme to Muhsin Muhammad gave the Panthers a 22-10 lead. The teams then traded touchdowns before the Panthers committed a costly error by kicking the ball out of bounds with 1:08 left.
Brady took advantage of the short field. He completed three passes to Troy Brown before firing a 17-yard strike to Deion Branch. The completion to Branch set up Vinatieri's 41-yard boot with nine seconds left. The win capped off a 17-2 season for the Patriots, who ended the season on a 15-game winning streak. The streak would eventually reach 21 games the next season, a still-standing NFL record.