Back in 2020, Patrick Mahomes signed a then-record $450 million 10-year contract with the Kansas City Chiefs. And this has allowed the Mahomes to upscale their standards of living significantly. It was evident, recently, when for Sterling's second birthday, the couple gifted her an expensive Chanel purse. Something similar to this happened at the time when the Mahomes family was ready to welcome their first child. Moreover, the MVP QB's wife Brittany Mahomes doesn't believe in going mellow and did something especially extravagant once for one of her kids.The high school sweethearts welcomed their first child, Sterling Skye Mahomes, back in 2021. And to mark this special moment in their lives, Brittany and Patrick, even before Skye stepped into their lives, threw a reveal party that put the quarterback back by six digits.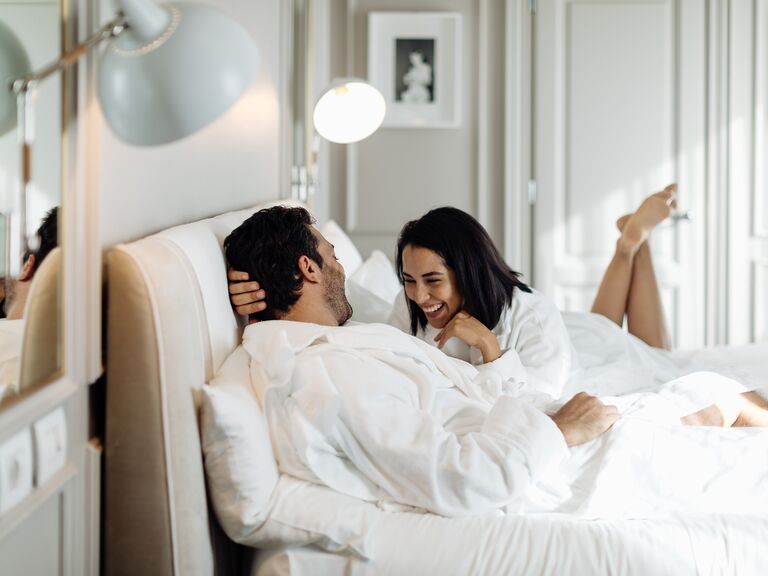 "Sterling Skye Mahomes. 2/20/21. 6 lbs 11 oz," Brittany had captioned her first Instagram post with her daughter, with her birthday and birth weight.
Bronze also got his own reveal party
Sterling was luckier than her newborn sibling Bronze because she was able to attend their parents' wedding ceremony in Hawaii. However, 2022 will always be a special year for the Mahomes. Not only did Patrick welcome his second child, but he also brought home his second Lombardi trophy and the second Super Bowl MVP for his decorated silverware collection.
However, even without the Super Bowl, it would have been difficult to put a dent in Patrick's joy. The quarterback and his wife can't get enough of Patrick 'Bronze' Lavon Mahomes III.At the gender reveal party, decorated with blue and pink, the couple shot the blue paint, announcing a boy. And Patrick didn't waste any time. Already wearing a blue sweatshirt, the NFL's passing yards and touchdown leader from 2022, jumped into the pool in excitement, fully dressed.WATCH THIS STORY: 21-year-old millionaire QB determined to leave his mark like Tom Brady and Patrick Mahomes
Brittany and Patrick love splurging on themselves and their kids. And with daddy's huge contract, and the Mahomes' strategic financial investments in the Kansas City community, Sterling and Bronze will probably feel no shortage of love and pampering."Our First Date Was At.." Months Before Sterling's Arrival, Brittany Revealed Beginnings of Love Affair With Patrick Mahomes
Brittany Mahomes Shares Cute Snaps of the Newest Member of Her Family, Days After Patrick Mahomes' Super Bowl Win
Patrick Mahomes' Brother Goes Public With His Realization on Receiving Hatred
Patrick Mahomes' 'Hungover' NBA Photo Beside Brittany Draws Five Word Reaction From Brother Jackson Mahomes.
"Grown Men Talking Sh*t About People's Wife": Brittany Mahomes Fires Back At Joe Rogan After Sly 'Divorce' Dig Aimed At Her And Patrick Mahomes
"For 20 Mins": Brittany Mahomes' Latest Sterling Video Will Resonate with Many Young M