Patrick Mahomes' wife, Brittany Matthews Mahomes, has once again come under fire on social media—with many calling her out over her ignorance of wild animals being kept in captivity.
The 27-year-old former professional women's soccer star shared a photo of her swimming with dolphins while visiting a park over the weekend.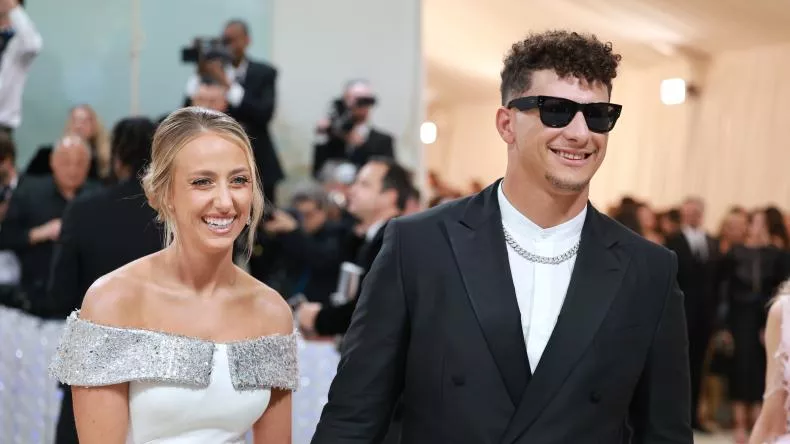 The wife of the Super Bowl-winning Kansas City Chiefs quarterback is no stranger to dividing opinion on social media, and while on vacation with their two children, Sterling and Bronze, Matthews Mahomes shared a series of photos with dolphins at a marine theme park. Kansas City Chiefs quarterback Patrick Mahomes and his wife Brittany Mahomes in the Red Bull garage during the F1 Grand Prix of Miami at Miami International Autodrome on May 7, 2023 in Miami, Florida.
Brittany has been slammed for sharing photos of her swimming with dolphinsKansas City Chiefs quarterback Patrick Mahomes and his wife Brittany Mahomes in the Red Bull garage during the F1 Grand Prix of Miami at Miami International Autodrome on May 7, 2023 in Miami, Florida. Brittany has been slammed for sharing photos of her swimming with dolphins