Patrick Mahomes and wife Brittany Matthews Mahomes celebrated their first wedding anniversary amid criticism from trolls on social media.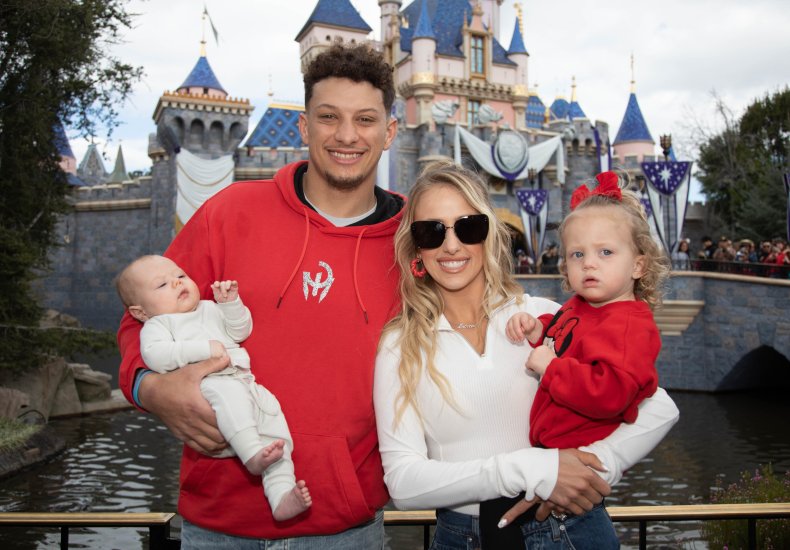 The 27-year-old Kansas City Chiefs star quarterback is still basking in the glory of winning the Super Bowl last month, but it has been a roller-coaster ride.
Matthews Mahomes, also 27, has been the subject of heavy trolling online, as many took exception to her celebrating the success of her husband as many tried to put a wedge between them and suggest a divorce is in the cards.
All the speculation has been put to bed, with Matthews Mahomes sharing a series of romantic photos from her wedding day in 2022 after the pair tied the knot following a decade of dating that stretched back to high school.