It was no ordinary morning for the kids at the St. Mark Child and Family Development Center on Wednesday, as Kansas City Chiefs' quarterback Patrick Mahomes stopped by to read a book, work on an art project and ultimately pass on some lessons about life.
The St. Mark Center, which is operated by United Inner City Services, is an early-learning environment that strives to bring high-quality practices to one of the lowest-income zip codes in Jackson County.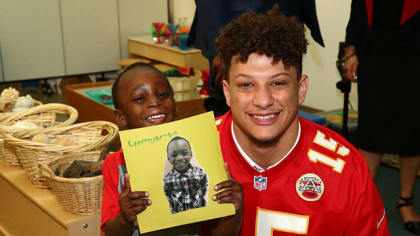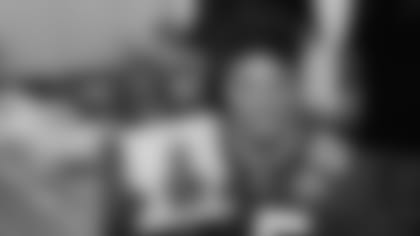 The visit, which was made possible through a partnership with Coca-Cola, was just an example of how Mahomes intends to pay it forward in Kansas City.
"It's always awesome to get back out in the community and to help kids in any way possible," Mahomes explained. "I remember when I was a little kid and my dad was in the big leagues, it meant so much to me to meet his friends and his teammates. For me to do that now on this stage is an awesome feeling."
Mahomes' father played 13 years in Major League Baseball, allowing Patrick to experience the childhood thrill of meeting a professional athlete firsthand. Now in that position himself, Mahomes has a chance to do the same thing for others.
"It had a huge impact on me," Mahomes said. "I still think about it today…just watching those guys and their work ethic but also seeing how good of people they were. They just worked hard and got to where they were, and I hope I can teach those same things to other kids."It's that mindset that made Mahomes the clear choice when Coca-Cola, one of the Chiefs' partners, was deciding who should visit the school.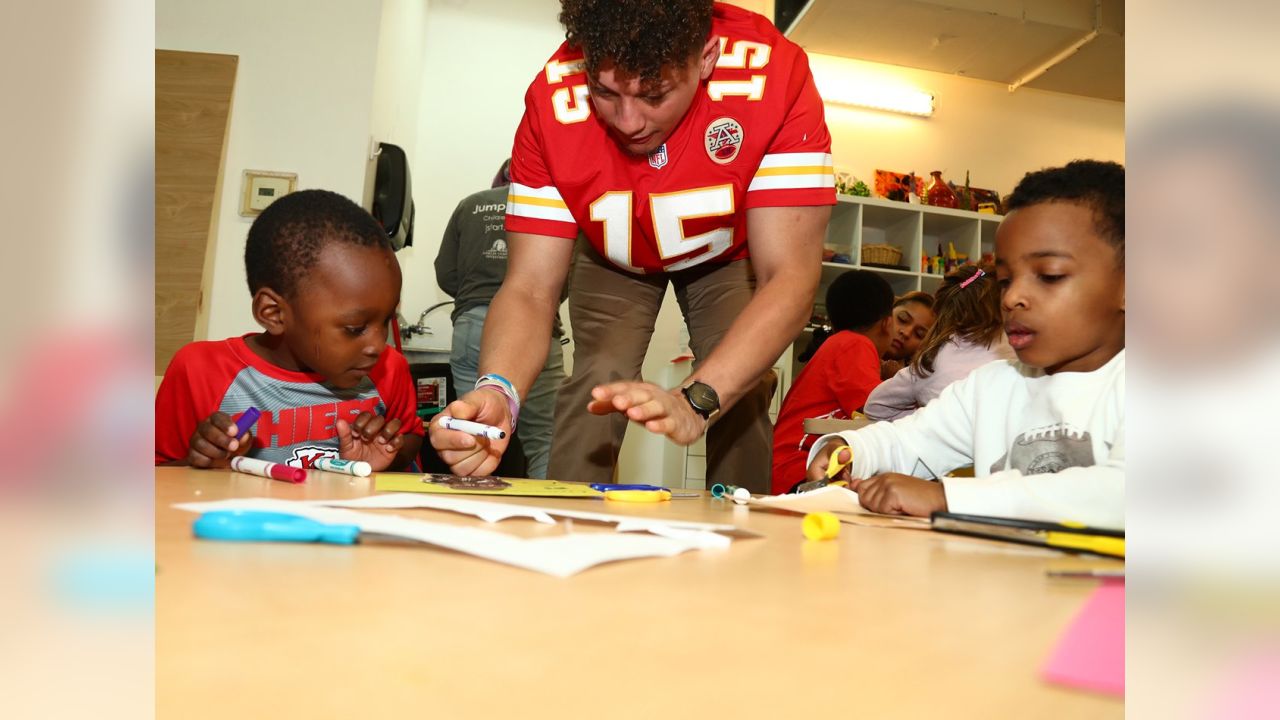 "We looked at some of the players that were on the team and really believed strongly that Patrick represents our brand," said Rick Frazier, the President and COO of Heartland Coca-Cola Bottling Company. "That's from the standpoint of his community involvement, how he carries himself and the bright future that he has – not just as a Chief – but as a young man."
Those traits were on full display on Wednesday, as Mahomes visited several classrooms before reading a children's book about diversity to a handful of kids. He also helped lead an art project before enjoying some chocolate milk to finish up a special morning.
"Hopefully, they see me and they see someone that they can be," Mahomes said. "I'm just a regular guy that went to school, did these same things and listened to athletes read to me before I got to this point. I hope they can see that and will think that they can achieve whatever they dream, if that's a football player or just a great businessman, husband, wife or whatever they want to be, they can achieve those dreams."
That sentiment was felt loud and clear throughout the visit.
"Having somebody like Patrick here taking time out of his day just to spend some time with them is just showing them that there are people that care," said Deidre Anderson, the Executive Director of United Inner City Services. "Just like he's probably overcame some life circumstances, they can do the same."
And for Mahomes, it's just the beginning of how he plans to carry himself throughout his time in the red and gold.
"Since Day 1, Kansas City has treated me so well," Mahomes said. "Giving back is something that I've always felt that I needed to do and I'm going to keep doing it."