Kansas City Chiefs quarterback Patrick Mahomes opened up the city's newest park Saturday afternoon with a scissor slice to a ribbon, surrounded by a sea of red-clad youth from across the metro.
Mahomes provided the glamor at the 15 and the Mahomies Playground at Martin Luther King, Jr. Park on the hot, sunny afternoon. But the real star of the day was the brand-new inclusive playground.
"This is y'all's park," Mahomes told the gathered crowd. "Hopefully this is just the beginning for Kansas City's future and the future of the kids in Kansas City."The playground at MLK Boulevard and Woodland Avenue — resulting from a $1 million renovation — is designed so that children of all physical and mental abilities can play, featuring sensory and physical components on top of an all-weather surface.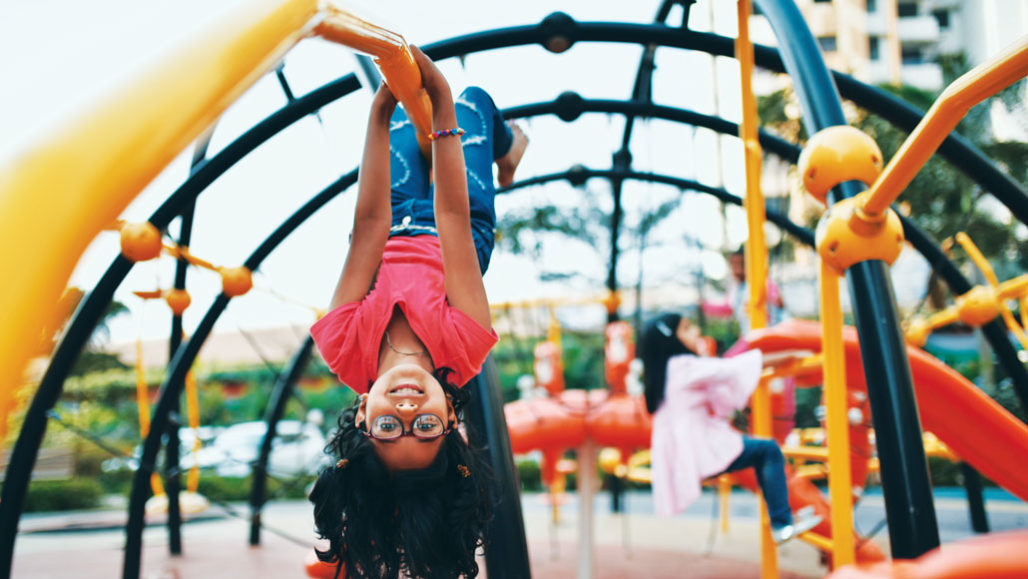 "I like it because it has all the fun stuff," says 11-year-old Maliah Williams from RaytownWilliams pushed another group of kids sitting on a large saucer swing. "It has a cool slide, it has ropes over there, it has another slide for the little kids, and then it has this thing. That's my favorite thing."
The playground's centerpiece is a bright yellow climbing web leading to a tower with a gray tube slide branching out. Swings of various shapes and sizes take up one side of the play area, and short climbing walls and tactile sensory equipment like a marimba are scattered under yellow shade sails.
Quotes by King, for whom the park is dedicated, surround the play area.
George Walter, 8, plays the marimba at 15 and Mahomies Playground on Saturday where Patrick Mahomes officially opened the park located at MLK, Jr. Boulevard and Woodland Avenue.
The project was proposed and funded by Mahomes' 15 and the Mahomies Foundation, and built by local firm Gunter Construction.
Foundation executive director Marques Fitch said the dedication is especially significant because Saturday, Aug. 28 is the anniversary of King's famous "I Have A Dream" speech.
"This park was a blank slate. We're able to make it a destination playground," he said. "This is something that will last a lifetime."