Kansas City Chiefs quarterback Patrick Mahomes hinted during Netflix's "Quarterback" series that he's considering making a big change "next year."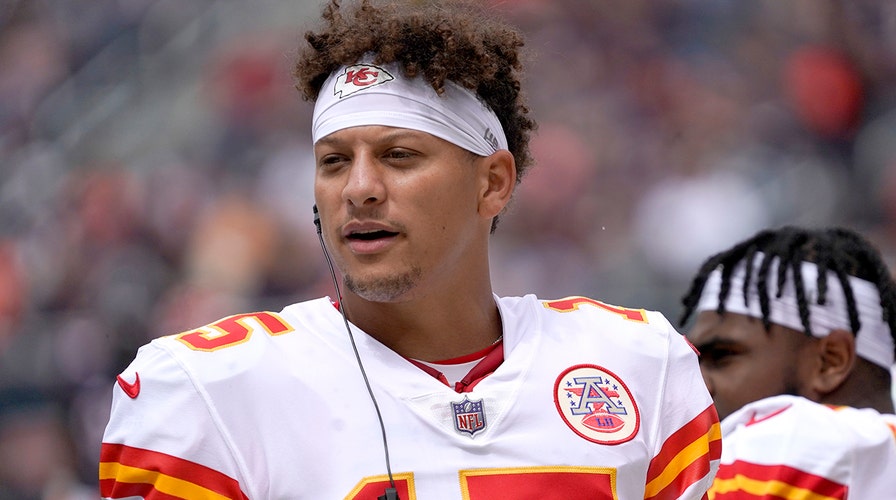 For NFL fans looking for some content ahead of training camp and the 2023 season, Netflix provided it in the form of their "Quarterback" series. One of the stars that was followed throughout the series by NFL Films and Peyton Manning's Omaha Productions was Kansas City Chiefs quarterback Patrick Mahomes. Chiefs fans and those who admire the two-time NFL MVP got a look at the work he puts in to help lead the team to important victories.During the series, Mahomes hinted at a big change that could be on the horizon.
While working out with his trainer Bobby Stroupe, Mahomes revealed that he is considering changing his hairstyle "next year." He brought it up after the velcro in his headband got caught in his hair.Mahomes revealed in his conversation that he almost considered changing his hairstyle for the 2022 season, but said that Head and Shoulders "would've been mad." That, and he mentioned a reason why he wanted to get rid of his famous mohawk because he "can't have two kids and a mohawk" and that he's "got to be a dad at some point."Now, Chiefs fans will be on the lookout to see if Mahomes does opt to go with a different hairstyle at some point this season.
Mahomes is looking to once again lead the Chiefs to a Super Bowl victory. After the team was counted out last year following the trade of wide receiver Tyreek Hill, Mahomes played at an unreal level throughout the 2022 campaign.Through 17 games played, Mahomes led the league with 5,250 passing yards, 41 passing touchdowns, a 308.8 yards per game played ratio, a 77.6 quarterback rating, and a 6.3 percentage of touchdowns thrown when attempting a pass.
Then in the playoffs, Mahomes played through a high ankle sprain suffered in the AFC Divisional Round against the Jacksonville Jaguars, and helped lift the team to their second Lombardi Trophy in four years. Mahomes did that without throwing a single interception in the three games played.
Will Mahomes go through with his vow to change his hairstyle? We'll find out once it happens…if it happens.