There are plenty of players who come along to take the league by storm and then fade away. Many current stars started slow, only to grow as their careers progressed.
But no one has started their life in the NFL quite like Patrick Mahomes.
Since taking over as the full-time starter for the Kansas City Chiefs in Week One of the 2018 season, Mahomes has been a record-breaker and playmaker like we have not seen before, and he does not look like slowing down.
He finished that first season with 5,097 yards, 50 touchdowns and the league's Most Valuable Player award and took his team to the AFC Championship game – their first since 1993 – before they were scuppered by a Tom Brady overtime drive at Arrowhead Stadium.As an encore, the Chiefs are in their first Super Bowl for 50 years behind another incredible season by their 24-year-old quarterback. 26 touchdowns and five picks may seem like moderate numbers, but keep in mind Mahomes actually dislocated his kneecap in Week Seven and missed the best part of three games, and his second-half-of-the-season displays are even more remarkable.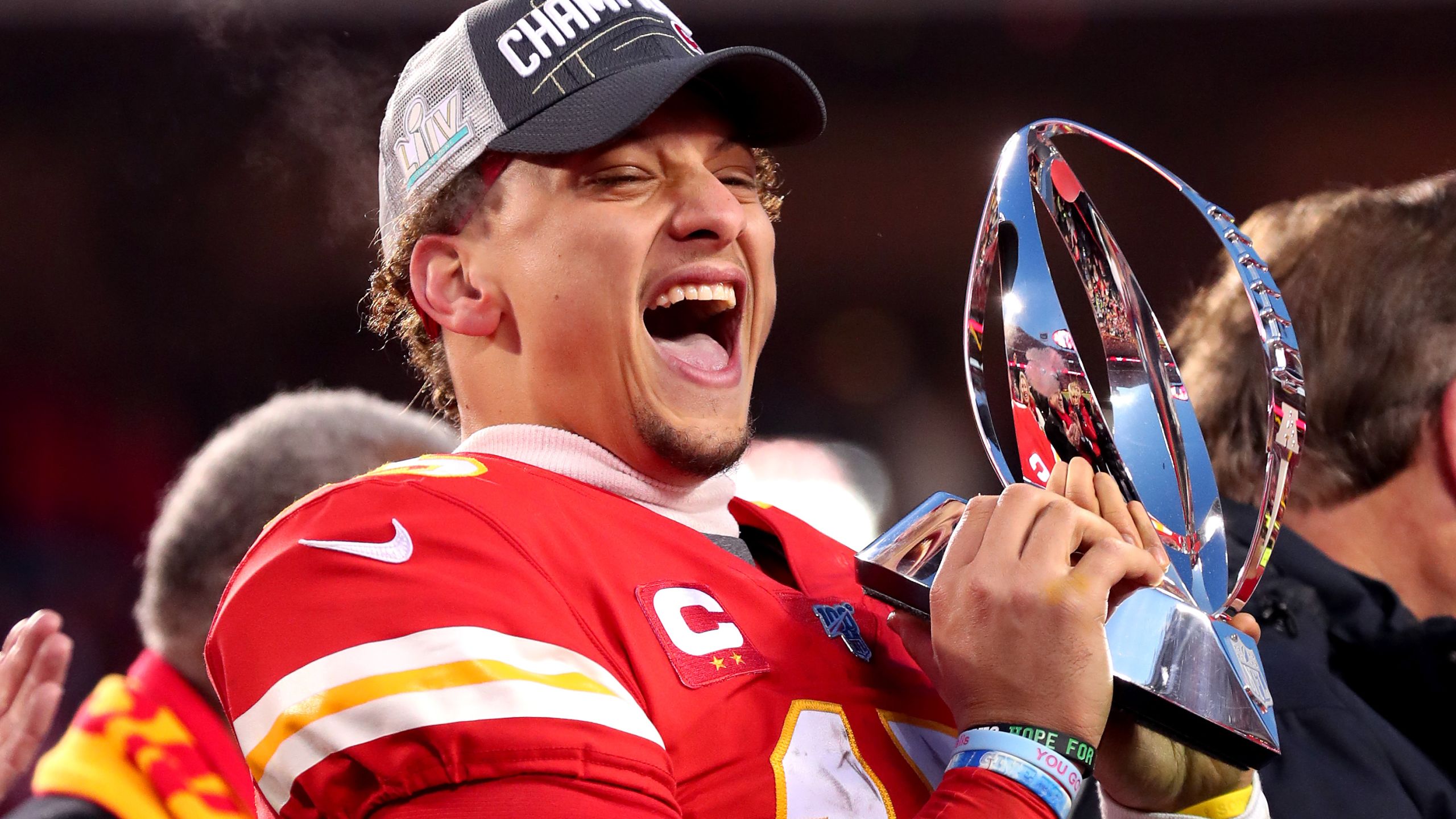 Kansas City rattled off six straight wins to end the season, secured the No 2 AFC seed, and Mahomes has been flawless in the playoffs – eight touchdowns, no interceptions – and his team have scored 86 points in two games.
With a win over the San Francisco 49ers in Miami, Mahomes will be the first player ever to win an MVP award and a Super Bowl before the age of 25.
Mahomes is special.As the son of Pat Mahomes Sr, an NFL pitcher, and as a kid born in Texas, there was never any doubt Mahomes would play sports – and it became clear he had an arm with some talent.
In football, he was a quarterback. Baseball? A pitcher. He played basketball too, but football was his future, and even after he was selected by the Detroit Tigers in the 2014 Major League Baseball draft, he opted for the football field – and in-state Texas Tech University.
His college career was statistically impressive, but that's the case for every quarterback who makes the NFL grade. 11,252 yards, 93 touchdowns and 29 picks in 32 games is fantastic.
But one game, in particular, stood out: October 22, 2016, Texas Tech vs Oklahoma.