It is uncommon for the families of athletes or the athletes themselves to fade away from the spotlight. However, one individual in the Mahomes family challenges this statement. Having seemingly vanished from the media, MLB star Patrick Mahomes Sr., the father of Kansas City Chiefs quarterback Patrick Mahomes, was last spotted during his son's victorious Super Bowl moment.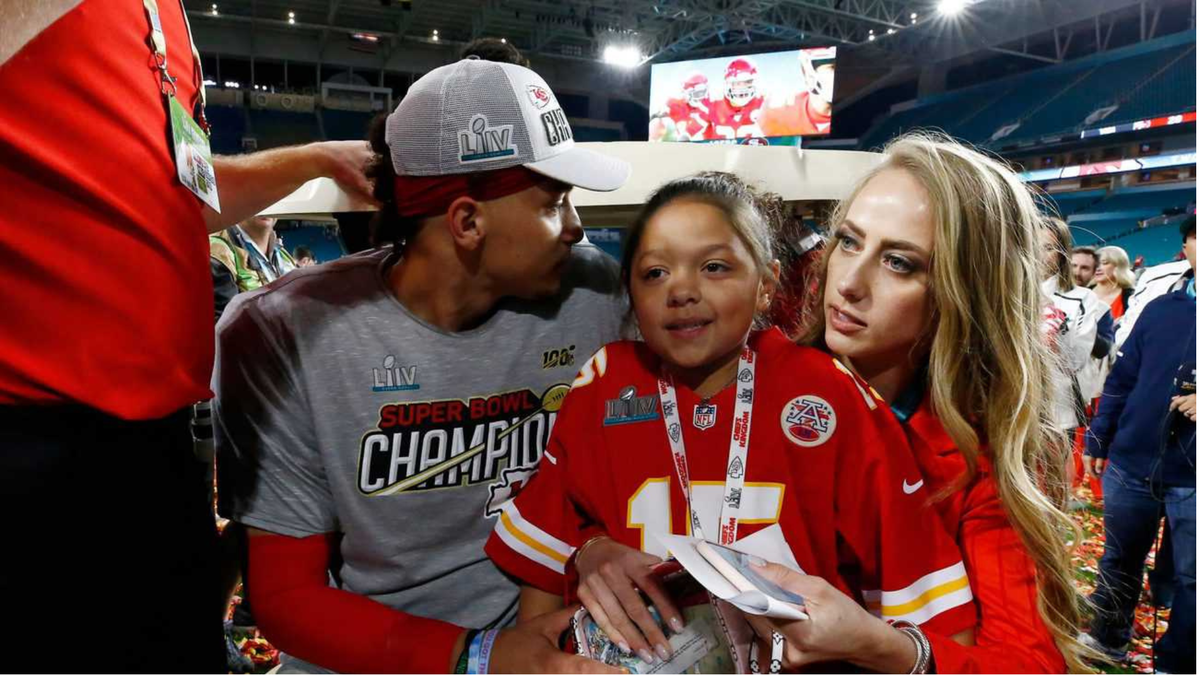 Amidst Patrick Mahomes Sr.'s absence from the online realm, his former wife, Randi Mahomes, thrives as an ardent user of social media. Whether it's candidly sharing her emotional journey following the loss of her mother or openly expressing her discontent with discussions surrounding her family, Randi possesses a unique ability to disclose even the tiniest of details. Once again, she has resurfaced, savoring invaluable moments with her daughter and Patrick Jr.'s half-sister, Mia Randall.Recently, Randi Mahomes took to her Instagram account to share an intriguing story, tagging her daughter Mia Randall. In the story, she captures a breathtaking aerial view from the plane as they prepare to land at an undisclosed destination.
With excitement in her words, she writes in the caption, "Just landed with my girl @miabliss15." The mystery of their current location adds an air of anticipation, leaving followers curious about the adventures that await them. Mia, a cherished member of the Mahomes family, remains relatively unknown to many.
TrendingMia, the third child of Randi Mahomes, holds a unique position within the family as the half-sister of Patrick Mahomes, with her father's identity remaining undisclosed. Despite her young age, Mia has garnered a substantial following on social media, where she is recognized as Mia Randall or Mia Bliss. She has established herself as a TikTok personality and child star, captivating audiences with her talent and charisma.t the age of 11, Mia showcases remarkable athletic prowess and cognitive abilities, traits that come as no surprise given her lineage within the Mahomes family.
Through her social media posts, it becomes evident that Mia has a deep passion for sports, particularly basketball, soccer, and baseball. She actively participates in basketball sessions, demonstrating dedication and a drive for perfection. Additionally, Mia enjoys engaging in activities such as bowling, swimming, and skate-bowling, showcasing her diverse interests and zest for life.