The American continent has been lit up ever since Messi announced his arrival. Following the move to Inter Miami, stars from the top leagues and sports in the country are eager for Messi's debut. The likes of Serena Williams, LeBron James, and even Patrick Mahomes have hyped up the arrival of the Argentinian Superstar. With his debut seemingly on the cards on Friday night, the superstars were waiting for Messi to grace the pitch.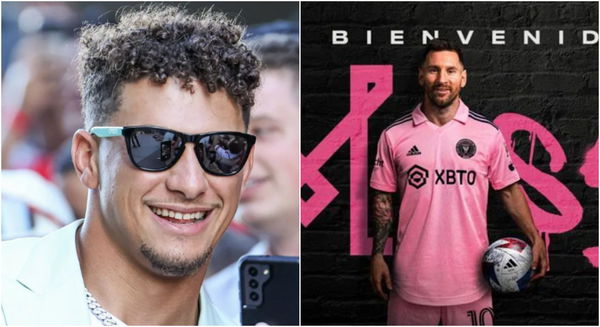 Following a tense game between Miami and Cruz Azul in the Leagues Cup that was heading for a draw between the two sides. The World Cup winner stepped up to the plate to deliver a Golazo to bag Miami the win on the night. Following his free kick the internet went for a run, as stars poured in to celebrate, including the best athlete of 2023.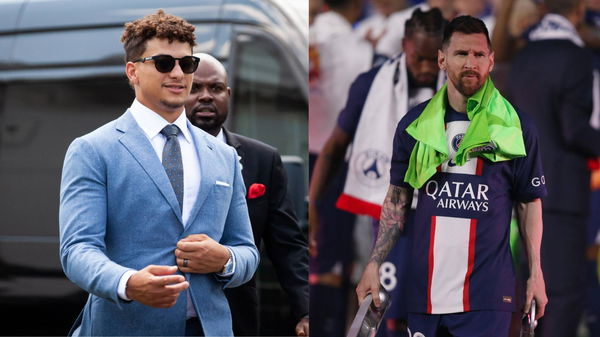 It's rare to see athletes take to social media to compliment fellow superstars, but not unnatural. While on the pitch and up against each other, many have praised and congratulated their rivals for their skills and performances. But Mahomes subtle acknowledgment of the GOAT will garner respect for both ESPY winners.In a simple yet hard-hitting tweet, Mahomes sent his tweet linking the clip of Messi's amazing free kick.
He'd caption the nod to the soccer star with, "Wild man!" and a goat emoji to accompany it. Just like the rest of the fans, the Chiefs QB stood in awe of the magic that Messi created at his feet with seconds remaining on the clock.