With Monday officially beginning the 'legal tampering' period in NFL Free Agency, the reigning Super Bowl champion quarterback will be sitting and watching with anticipation.
Kansas City Chiefs quarterback Patrick Mahomes is ready for free agency to begin – with Wednesday marking the first day players can officially sign.
Before all of that, agents of players can start negotiations for unrestricted free agents on Monday in what is known as 'legal tampering'.Nonetheless, Mahomes is excited for things to begin – tweeting out: 'NFL is going to be wild this week!' alongside three popcorn emojis.
The Super Bowl champion will be needing a lot more popcorn if he'll be truly ready for what should be a wild few weeks worth of trades and signings.For starters, the quarterback market will be heating up – as a number of top free agents have already been snapped up through signings, but others could be available.
Green Bay Packers quarterback Aaron Rodgers is still deliberating his future – with a return to Wisconsin potentially on the cards. But that is not a set in stone situation – with rumors continuing to swirl around potential new destinations.While there is no indication of him leaving, a number of teams are interested in acquiring him via trade – with the New York Jets gaining hope and Las Vegas Raiders leading the way.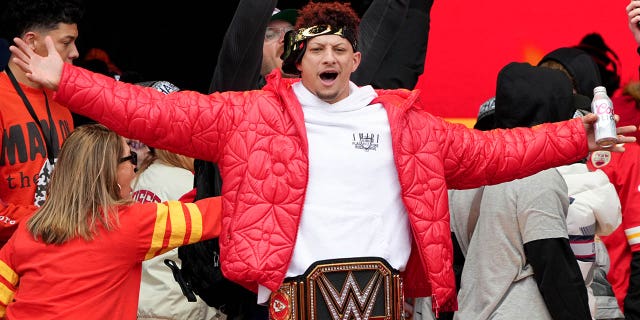 Other questions surround Baltimore Ravens quarterback Lamar Jackson – who was tendered a non-exclusive franchise tag, allowing teams to bid for his services.
That allows Jackson to approach and negotiate with other teams in free agency – but if he signs an offer sheet with another organization, the Ravens will have five days to choose whether or not to match it or let him go.
But the first big trade of free agency week has already occurred when the Los Angeles Rams traded cornerback Jalen Ramsey to the Miami Dolphins.
The former Florida State defensive back returns to the Sunshine State to fill the hole that departing CB Byron Jones had left after injuries have left him unable to 'run or jump', Jones posted on Twitter.
Ramsey posted his appreciation for the trade on Twitter giving thanks to God as the three-time All-Pro corner is on the move to South Florida.