Patrick Mahomes reaggravated his high ankle sprain in the Super Bowl.
The Chiefs quarterback expects to be good to go for the 2023 season.
Patrick Mahomes couldn't mask his pain like he had before.
The Chiefs quarterback was playing through a high ankle sprain for the past few weeks. He refused to take the bench, but he also wasn't 100% either.
Then his foot was twisted again on a third-down run when he was tackled by Eagles linebacker T.J. Edwards. As Edwards rapidly stood up to celebrate the play, Mahomes crawled on the grass.
A teammate was there to help him up, but Mahomes didn't want the assistance. He limped back to the sideline, but he did so on his own.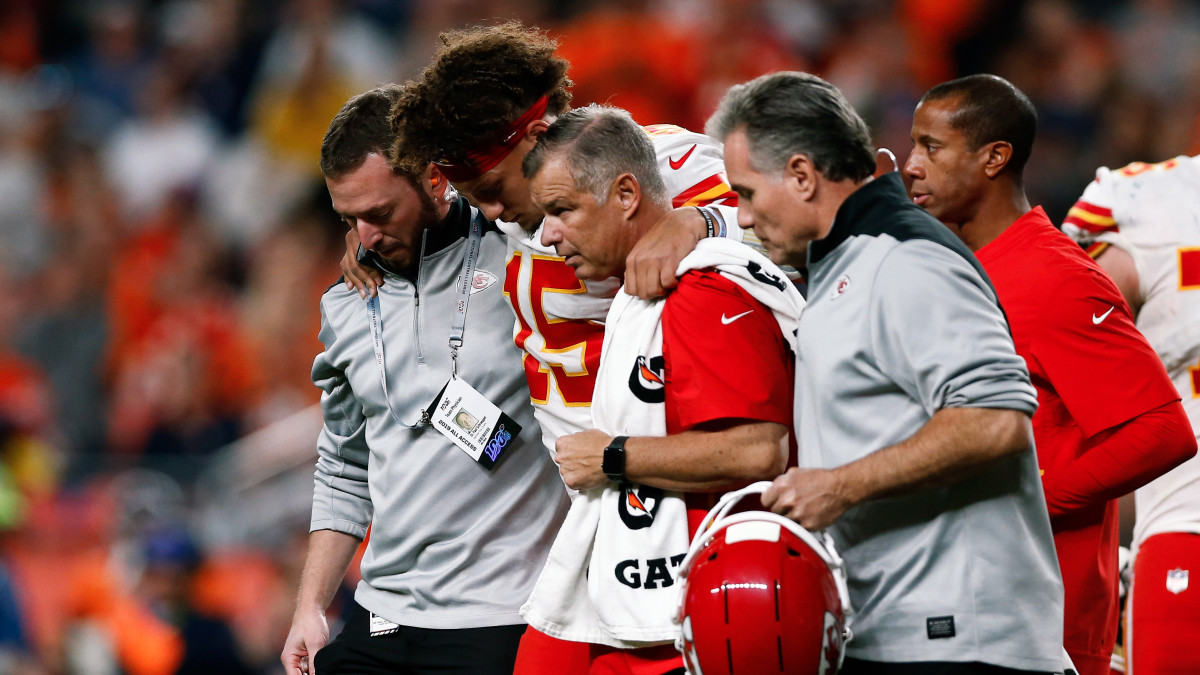 Backup quarterback Chad Henne began warming up on the sideline as the Chiefs staff worked with Mahomes.
Mahomes walked back to the locker room with his teammates at halftime. Doubt swirled regarding whether the Chiefs would have the young legend available.
Henne didn't take a single snap. Mahomes powered through, and he sparked the Chiefs to a Super Bowl victory along the way.
"It felt great until I kind of rolled it a little bit," Mahomes said after the game Sunday evening. "I felt really good and then that happened and had a lot of soreness going through into halftime and was able to move it around, kind of get taped up a little bit and go out there in that second half. It didn't feel good, but I was going to leave it all out there. And I'm glad it was enough for the win."