The month of July proved to be quite eventful for the star QB of the Chiefs, Patrick Mahomes. His 8-episode docu-series created waves in the NFL world, offering an unprecedented peek behind the scenes and taking fans on an incredible journey. Clips from the show have been circulating on the internet, including one shared by Mahomes himself very recently, concerning his sumptuous locks.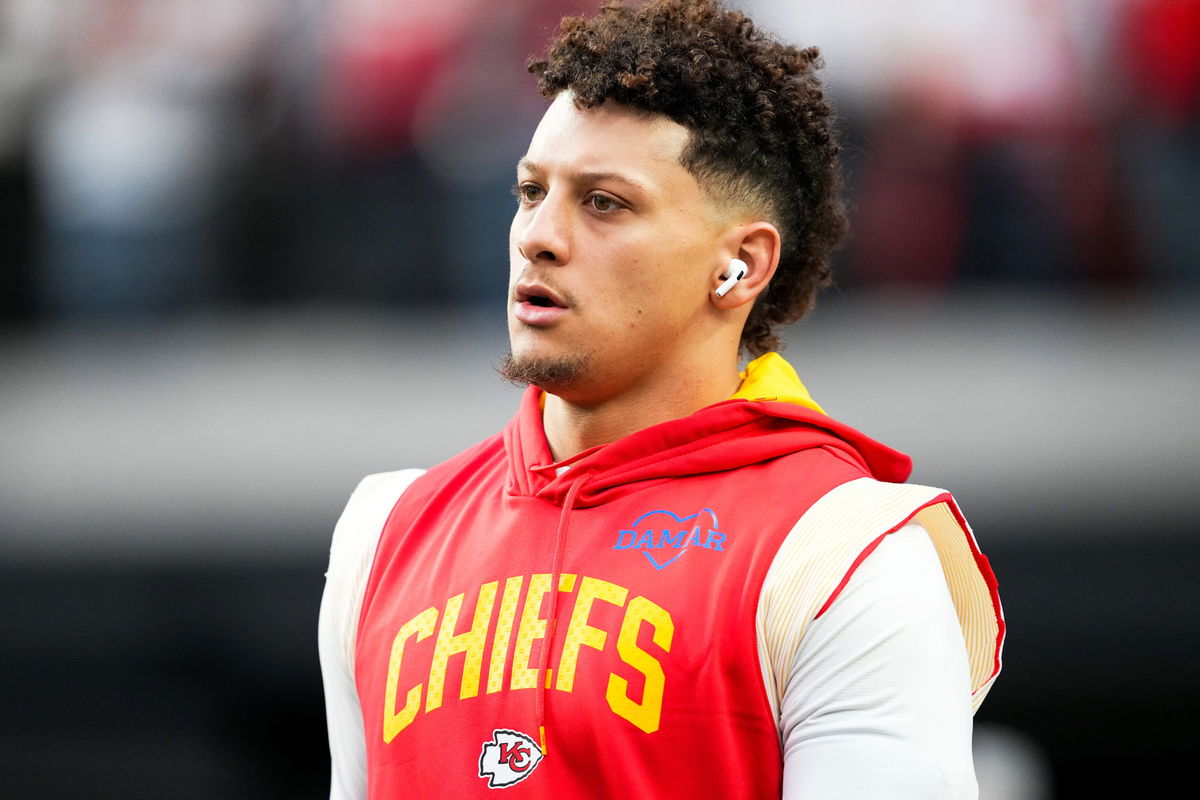 Amidst the hustle of training camps, Mahomes took a quick break to share a clip on his Instagram story. In it, he revealed a significant style shift for next year, deviating from his unchanged freshman-year look. The NFL star added that he plans to implement it next year, while also explaining why he decided not to do it this year.Titled "Quarterback" and developed by no other than Peyton Manning himself, the show has done fairly well in the country, even maintaining the top spot for seven straight days.
It covers both struggling and triumphant moments, successfully captivating the fan's attention for the past few weeks. At one point in the show, Mahomes gets posed with a question about his world-famous hairstyle. Chiefs' QB recently took to his IG Story, reiterating the moment to clarify his stance on a possible change in his look.In the clip, Mahomes can be seen getting up from the gym floor, with resistance-band-like velcro equipment stuck in his hair.
The interviewer behind the camera asks if this always happens, to which the 2-time MVP replies in frustration, "This is my last year with the hair."The interviewer curiously asks the NFL star to explain to which he adds, "Hair's gone next year, I'm going with different hairstyle next year."He goes on to express his desire for a change, admitting he has no idea what style he'll choose. Responding to a question about braiding his hair, Mahomes playfully explains that he can't because his shampoo partner, Head and Shoulders, might not approve.
But again, Mahomes conveyed that the $4 billion brand wouldn't mind their brand ambassador's hair change as long as he uses their shampoo every day. Whether it would be braids or a clean shave, Mahomes might have to compromise with his favorite shampoo.It's no secret how the divisional round against the Jaguars went south for the Chiefs, as the 2X MVP met with a nasty ankle injury. This led the coach to gather the athletes on the sidelines to discuss strategy and whether Mahomes could get back in the game. A clip from the incident's finale has taken the NFL world by storm, showing Mahomes arguing and shouting, determined to return despite his sprained ankle. The conversation was filled with a lot of strong language, even Mahomes hurling his jersey on the ground in frustration.