You know that Peaches & Herb song "Reunited" that goes "reunited and it feels so good?" That's probably the song that was racing through Brittany Mahomes, Patrick Mahomes, and Sterling Mahomes' heads when Patrick returned from traveling.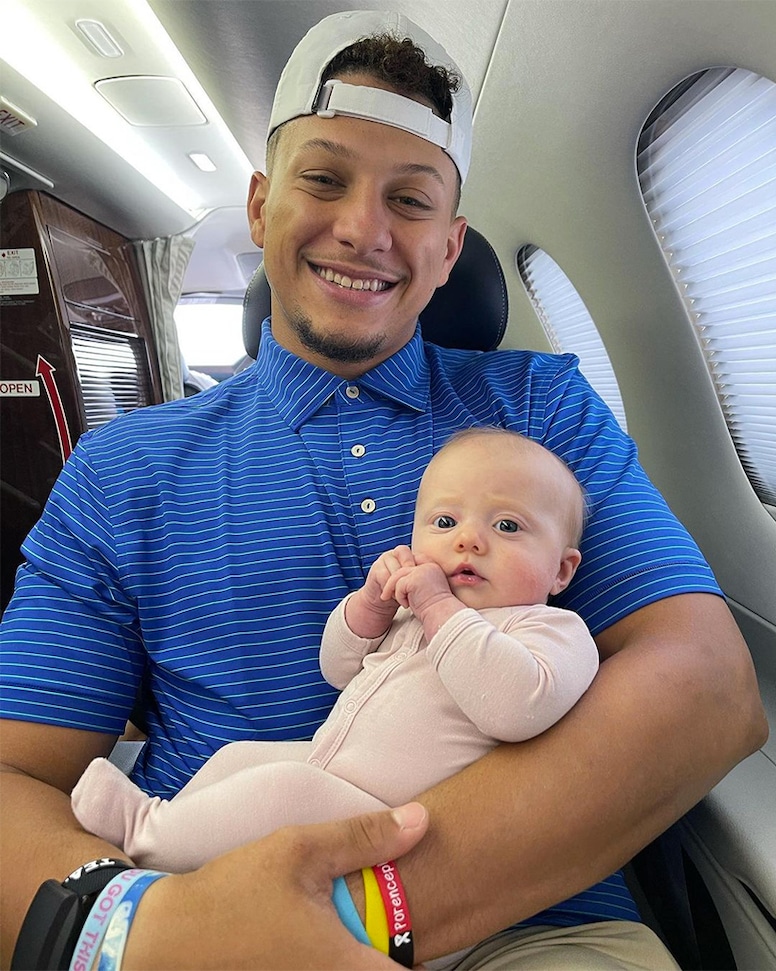 On March 5, Brittany shared a seriously heart-melting snapshot of Sterling and Patrick's reunion to her Instagram story. She posted the touching photo with the caption, "She missed her dada @patrickmhomes."In the photo, we see a bare-faced Brittany in a casual look of a blue sweater and black leggings, looking lovingly at the scene in front of her. We see little Sterling looking so happy, with her arms extended as she runs over to her papa Patrick, who's already running over to his daughter for the ultimate papa bear hug.
If you haven't been glued to Brittany's Instagram story as we have, then you wouldn't know that Brittany has been out with her buddies at a bachelorette party. So we've been waiting for this reunion, and it's even sweeter than we imagined!The high-school sweethearts share two children together: a daughter named Sterling Skye on Feb 2021, and later a son named Patrick "Bronze" Lavon III on Nov 2022.
Patrick also gushed about their daughter, telling 610 Sports Radio Kansas City's The Drive about how Sterling is growing up so quickly. "She's definitely getting older now. She's a kid now; she's a toddler, not a baby anymore," he said. "It's cool when you go home, and she recognizes you, and does what you're asking her to do, and she's super smart. [It's] definitely cool to see her grow up."
Before you go, click here to all the times Brittany Mahomes showed the world she's Patrick Mahomes' No. 1 fan: