Patrick Mahomes first participated in quarterbacking at Whitehouse High School, where he also played baseball and basketball. He saw his first career action against Oklahoma State after Web left the game with an injury, completing two of five passes for 20 yards, one touchdown, and an interception.
In 2017, he first joined the NFL and signed a four-year deal with KCC that was worth a total of $16.2 million. On July 6, 2020, it was reported that Patrick had signed a 10-year extension worth $450 million, which was actually revealed to be $503 million.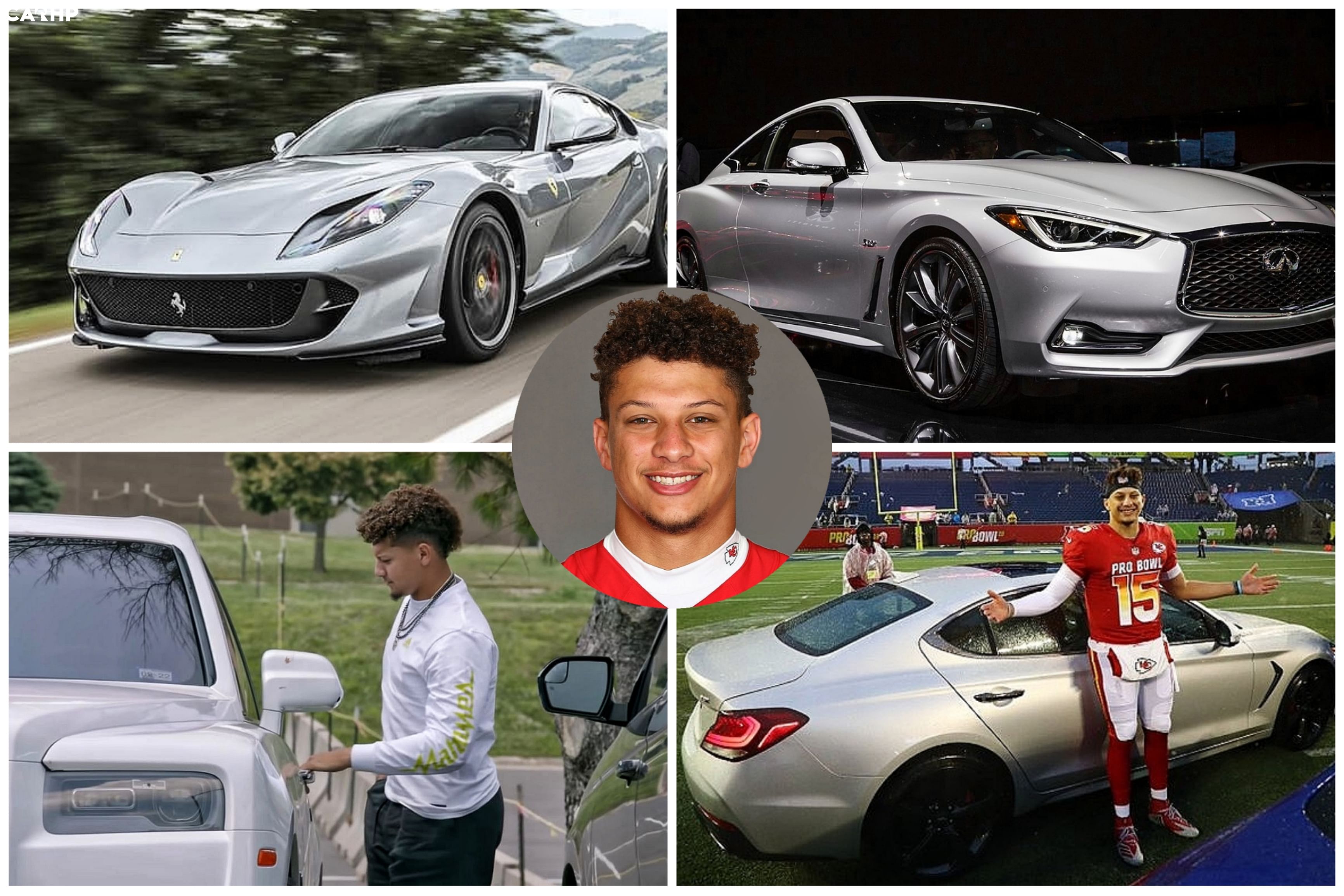 Patrick Mahomes is a team member of the Kansas City Chiefs, and the team won Super Bowl LVII for the second time in four years, beating the Philadelphia Eagles.
Though he does not own a huge fleet of vehicles, most of them are worth reading about. For that matter, he owns the fastest road-legal Ferrari, the 812 Superfast. In addition, he owns a Korean luxury car, the Genesis G70 Luxury Sedan, which he got at an event. He also owns an Infiniti Q60 sedan and a Rolls-Royce Cullinan.
He is not the only NFL superstar with a car collection. Tom Brady, Aaron Rodgers, and Rob Gronkowski are some other famous NFL players with car collections.