Jackson Mahomes is probably one of the most controversial figures in the States at the moment. As if his social media shenanigans weren't enough, Jackson recently got himself involved in another massive scandal. Not long ago, he was accused of s*xually harassing the owner of a pub. Initially, Jackson decided to stay away from social media when the investigation started. However, he is now back on Instagram and people are starting to lose their patience once again.After just sharing a few old posts on his Instagram stories, Jackson announced his social media comeback by sharing a picture with his beloved brother Patrick. In addition to that, most recently he uploaded a series of videos where he can be seen partying with Patrick, Brittany, and a very special person.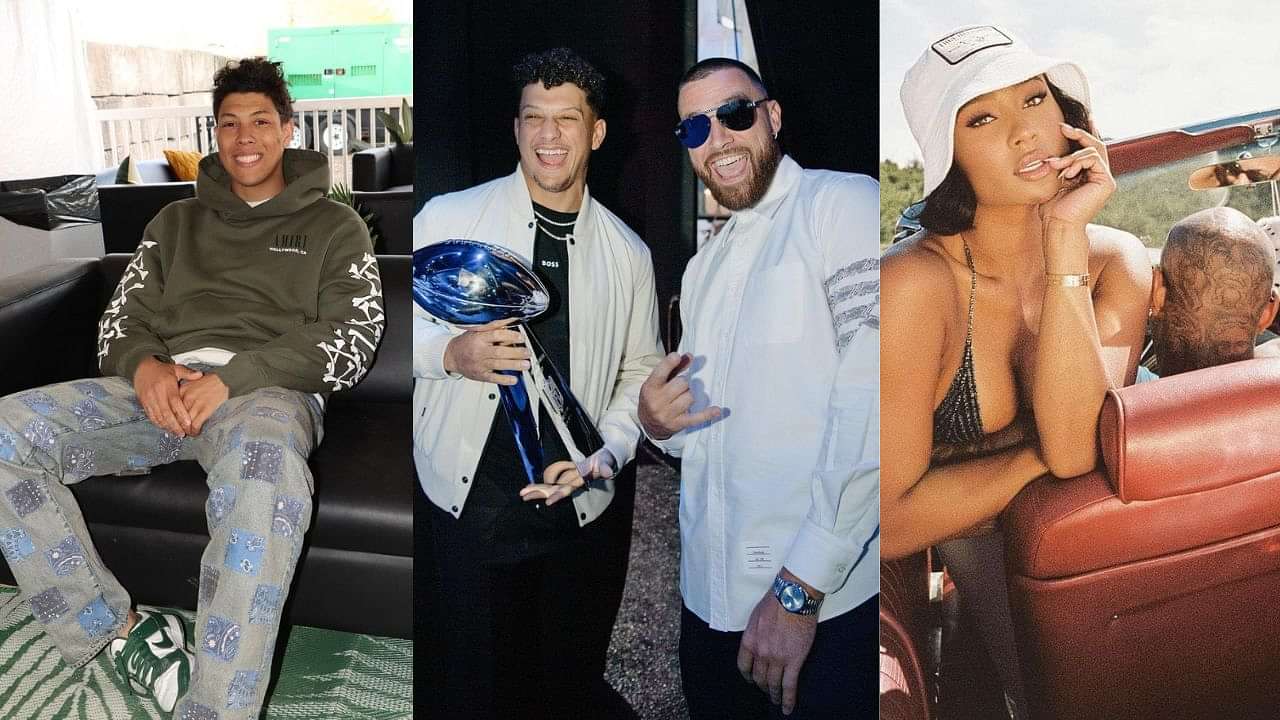 Jackson Mahomes spotted partying with Kayla Nicole
Jackson is back at having a gala time with his friends and family. However, along with Brittany and Patrick, Jackson, in his latest Insta stories, was seen dancing with Travis Kelce's ex-girlfriend Kayla Nicole. While there have been instances when Jackson has reshared Kayla's social media posts, seeing him in a party with her shocked several fanTravis and Kayla parted ways a while back. While the two stars claimed that they ended their relationship amicably, there were rumors that as Travis put a 50-50 rule on the cheque whenever they went out, Kayla decided to leave him. The rumors were categorically denied by Travis during an appearance on 'The Pivot' podcast.
Still, many fans reckon that Kayla and Travis are not very fond of one another. Given that Patrick and Travis are best of friends, Jackson hanging out with Kayla might not please the Kansas City's star Tight End. However, this claim seems a bit far-fetched as Kayla is Brittany's close friend. So Nicole dancing around with Brittany and making an appearance in Jackson's video doesn't really suggest anything conclusive.
Jackson Mahomes' latest controversy is by far his biggest
Jackson Mahomes might have done a lot of questionable stuff in the past, but his most recent scandal is undoubtedly the biggest one of his life, till now. Not long ago, Aspen Vaugh, the owner of Aspens Restaurant and Lounge, accused Jackson of forcibly kissing her despite several attempts from her side to stop him.
"He(Jackson) forcibly kissed me out of nowhere and I'm telling him, pushing him off saying 'what are you doing?' and then he proceeded to do it two more times," she had told The Star. Things went from bad to worse for Jackson when a video of the incident went viral.While Jackson's attorney denied all the allegations, the investigation is still going on.