In the uncertain times of Covid it seems that the escapism of fairy tales is more necessary than ever.
How would they pan out though with all these measures in place? Would Cinderella make it to the ball? Would Prince Charming be allowed to wake Sleeping Beauty from her slumber?
Who knows, but needless to say those Happy Ever Afters could be a long time coming.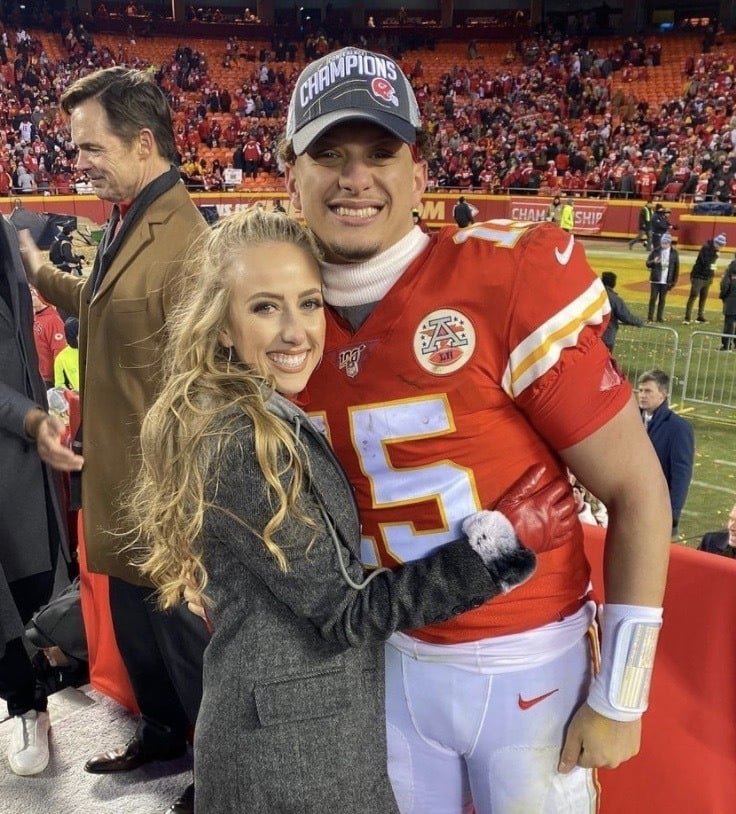 Thankfully, though, we have a real life, modern love story brought to us by NFL champ Patrick Mahomes and his fiancée Brittany Matthews. We're loving the chance to swoon over this gorgeous, athletic couple and their dreamy romance.
So who exactly is the lovely lady who captured the heart of a nation's sporting hero? Read on to learn everything you need to know about the beautiful Brittany and how the love story unfolded.Brittany Matthews was born on September 1, 1995, in Texas, where she grew up and attended Whitehouse High School.
The 25-year-old was super sporty at high school, playing on the soccer team, and went on to play at college level too at the University of Texas at Tyler. Whilst on the team for four years she scored 31 goals and made 16 assists.
After graduating she went to play soccer professionally in Iceland. Brittany has a degree in Kinesiology and today runs a health and fitness company where she's able to share her passion and expertise and help her clients develop their dream bod.They both went to the same high school in Texas and like all great relationships, theirs began with a deep friendship. According to close sources the pair were good friends for a year before anything romantic happened.
When Mahomes was in 10th grade they began dating after he jokingly offered her a rose and card in the cafeteria on Valentine's Day. Everyone began chanting, 'Kiss her! Kiss her!', and it clearly worked 'cos here they are, solid as a rock almost a decade later with a sparkling ring and a baby on the way!
In 2013 they went to prom together and don't they look adorable?