High school sweethearts! NFL star Patrick Mahomes and wife Brittany Mahomes (neé Matthews), started dating when they were just teenagers, so their love story really makes our hearts melt. Despite attending different colleges, they stayed together, and, in 2019, they purchased their first home together in Kansas City, where Patrick plays as a quarterback for the Kansas City Chiefs.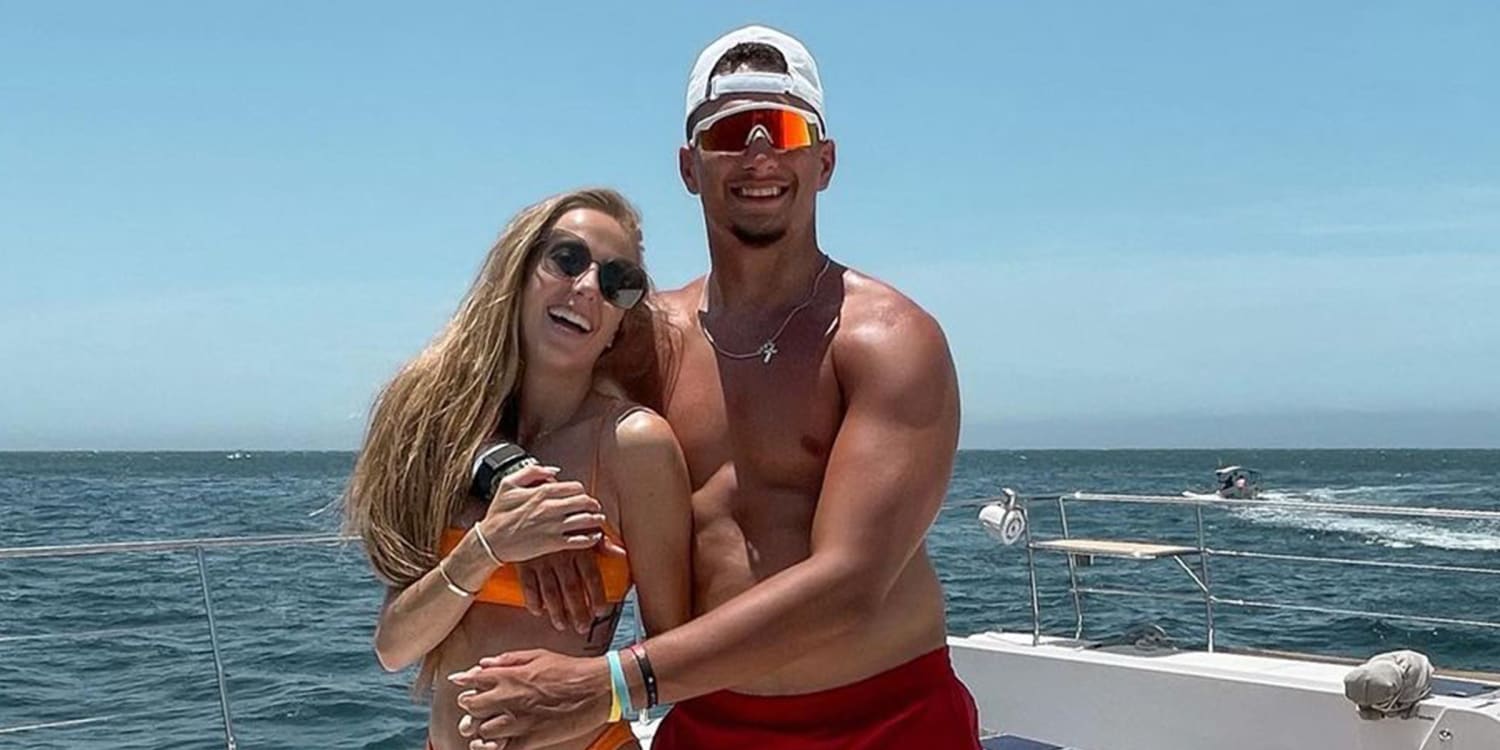 Brittany was by Patrick's side to celebrate his 2020 Super Bowl victory, and in Sept. 2020, when he received his championship ring, he proposed to her. The couple married each other in a beautiful ceremony in Hawaii in 2022.
In between popping the question and walking down the aisle, Patrick and Brittany revealed they were expecting a little girl. Daughter Sterling was born Feb. 20, 2021, and her little brother Patrick 'Bronze' Mahomes followed in Jan. 2023.
The Mahomes family is simply too cute to handle. For more of Brittany and Patrick's cutest moments as a couple, check out our photo gallery here.
MVP Patrick Mahomes of the Kansas City Chiefs poses with his wife, Brittney Mahomes, their children, Sterling, 1, and Bronze, 11 weeks old, in front of Sleeping Beauty Castle at Disneyland Park in Anaheim, Calif., Feb. 13, 2023.
Mahomes visited the Disneyland Resort during the Disney100 Celebration less than 24 hours after the Kansas City Chiefs victory over the Philadelphia Eagles in Super Bowl LVII. (Christian Thompson/Disneyland Resort)
MVP Patrick Mahomes Celebrates Super Bowl LVII Win with First Family Visit to Disneyland Resort, Anaheim, CA, USA