Randi Mahomes, mother of Kansas City Chiefs quarterback Patrick Mahomes, shared a pair of pictures of her son and his wife Brittany via Instagram in a side-by-side comparison to show their glow up throughout the past decade.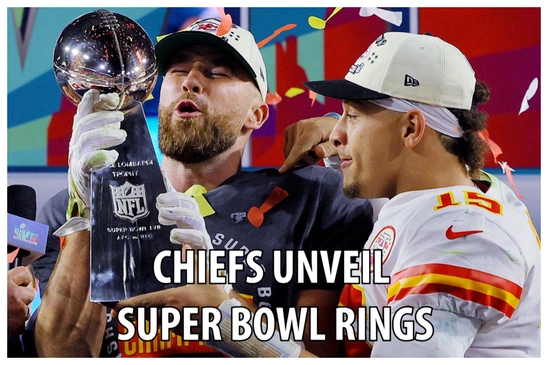 Patrick and Brittany, both 27 years of age, are high school sweethearts living the dream after the QB led Kansas City to a second Super Bowl victory in less than five years.They have been spotted celebrating the championship countless times throughout the offseason, most recently in the Chiefs' ring ceremomy.
Randi, 47, took to IG Stories to share the special moment in which Patrick is showing off his two Super Bowl rings with Brittany hugging him from behind.
Next to that picture was another of the happy parents of two children, but back when they were still in high school, proving how far they've come.
Patrick and Brittany Mahomes' before and after pictures show their glow upWhile many fans enjoy bashing Brittany for any given reason, she is a steady support system for Patrick, but also thrives by herself.
She was a star athlete when playing college soccer for the University of Texas at Tyler and continues to express her love for the sport.