Patrick Mahomes is coming off a historic season where he led the Kansas City Chiefs to their second Super Bowl win in the last four seasons. He won the second MVP award of his career as well, and now he could potentially have DeAndre Hopkins playing alongside him.The former Arizona Cardinals wide receiver has been linked with a move to the Chiefs and might be open to playing at a discount for the Super Bowl champs. However, famous Chiefs fan and NFL analyst Nick Wright doesn't want Hopkins on the team. He believes the team already has a lot of talented receivers who can help Mahomes. "I'm worried because the Chiefs don't need DeAndre Hopkins. They have Kadarius Toney, Skyy Moore most recently seen walking into the endzone in the Super Bowl, they have Marquez Valdes-Scantling most recently seen catching a touchdown in the AFC title game, they drafted Rashad Rice, they have Richie James."
"I like a guy who might not even make their roster, Justyn Ross. Had 150 yards and a touchdown in the national championship game at 18 years old in college. So, they don't need him, the Patriots desperately need but DeAndre doesn't want the Patriots, he wants the Chiefs."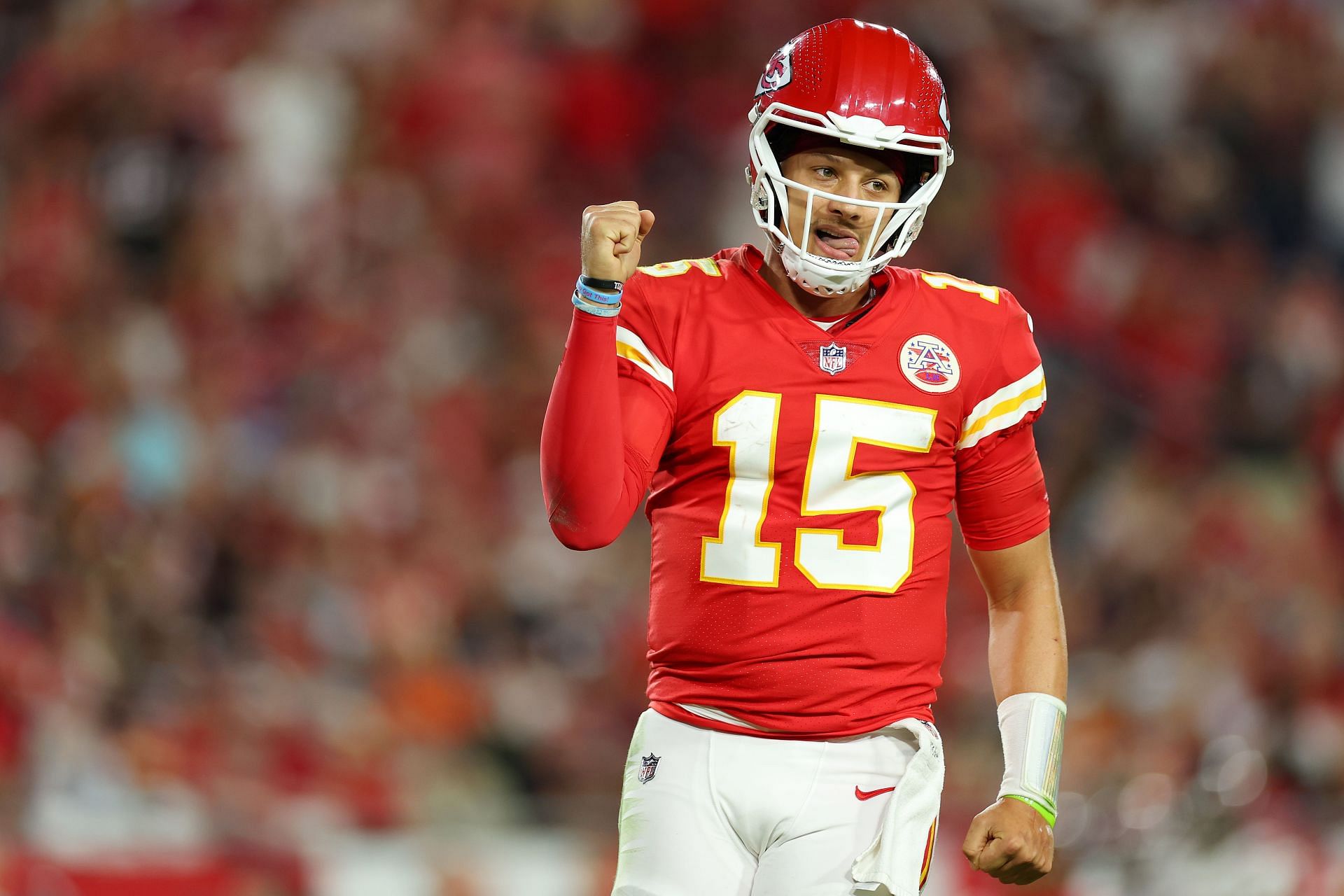 The New England Patriots are pursuing DeAndre Hopkins aggressively, and the wide receiver had a positive visit as well, but there has been no update after that.
Hopkins will find it difficult to turn down the opportunity to play alongside Mahomes and Travis Kelce, which is why the Patriots might miss out on getting the star receiver to help Mac Jones.
In terms of fit, Patrick Mahomes improves everyone around him, and having Hopkins on the team won't hurt. However, if the receiver demands a higher salary, the Chiefs can easily avoid signing him due to the talent they on their roster.As Nick Wright stated, despite losing the likes of Mecole Hardman and JuJu Smith-Schuster in free agency, the Kansas City Chiefs still have very promising receivers.
Kadarius Toney will thrive in his role and could become the Chiefs' WR1, while Marquez Valdes-Scantling and Skyy Moore are also expected to contribute more.
Rashee Rice, a rookie, and Justyn Ross, who missed last season due to injury, are projected to play vital roles. Furthermore, Travis Kelce has shown no signs of slowing down and will be Patrick Mahomes' go-to guy in their quest to defend their Super Bowl title.