When you're the defending Super Bowl champions, there is a big target on your back, and everyone is coming for your crown. In the case of the Kansas City Chiefs, that includes the local bee population.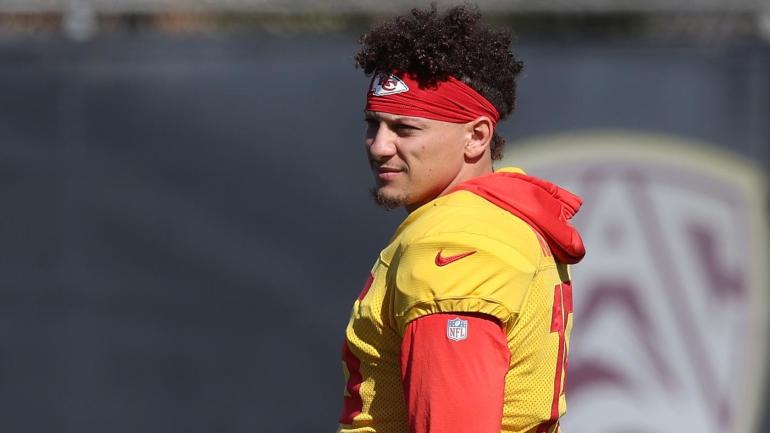 During Chiefs training camp on Thursday, Mahomes and the rest of the quarterback room were minding their business when an angry bee began zipping around the head of the reigning NFL MVP.
Mahomes showed off his impressive escapability as other players tried to swat the insect down. The bee proved to be persistent, but Mahomes escaped the impromptu pocket awareness drill. If nothing else, Mahomes was able to warm up his footwork before camp really gets rolling.Even though Mahomes faces 300-pound defensive linemen every Sunday in the fall, he went on Twitter and said he doesn't play when it comes to bees.With 32 NFL teams and bees gunning for him, Mahomes is getting ready to pursue his third Super Bowl. He is coming off another excellent season in which he completed 67.1% of his passes for a league-leading 5,250 yards and 41 touchdowns.
During Kansas City's playoff run, he took his game to another level with a 72.0% completion percentage, 703 yards, seven touchdowns and zero interceptions. In Super Bowl LVII against the Philadelphia Eagles, he totaled 224 yards and three touchdowns.