On Sunday, Patrick Mahomes will be on America's biggest sports stage.
The Kansas City Chiefs star quarterback has become one of the more visible players in America's favorite league, the National Football League.
Advertisers are craving to be associated with the humble and magnetic personality, who is a genuine good guy.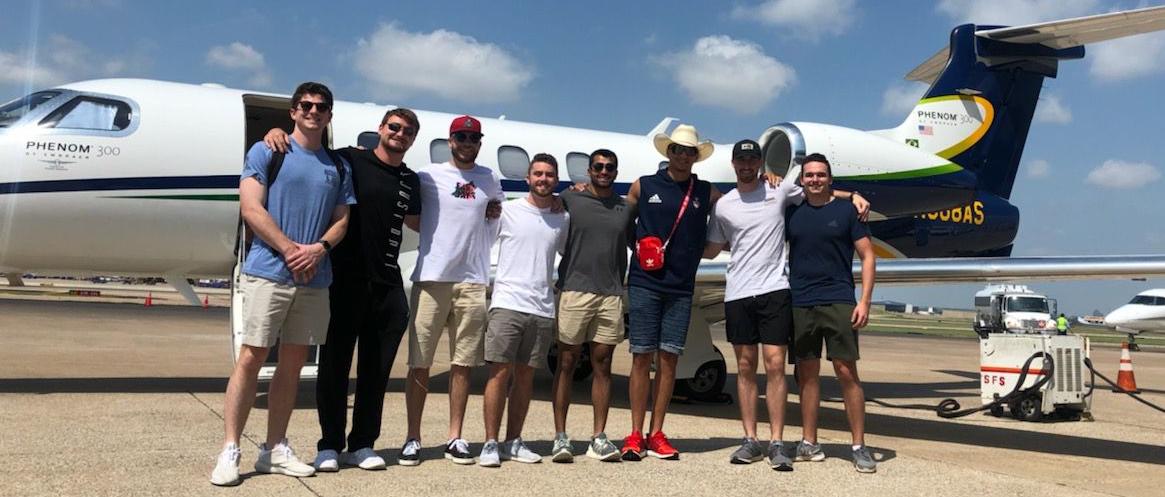 Mahomes is all about family, friends and faith.
In fact, some of his best buddies are who he met in elementary school. The Group of Five from Whitehouse High School appeared in the Tyler Morning Telegraph's Pigskin Preview back in 2013. For the cover story, the quintet was in The Situation Room planning for the coming season. Not only were they best friends, but Mahomes, of course, was the quarterback, with his top receivers — Ryan Cheatham, Jaylon Dews, Coleman Patterson and Jake ParkerPatterson and Parker went on to join Mahomes on the Texas Tech football team, while Dews played at Southern Arkansas and Ryan Cheatham chose the baseball path where he helped Tyler Junior College and UT Tyler to national championships.
The friends all played Little League, Little Dribblers and select baseball together and in high school it was all about Wildcat football, basketball and baseball.
"We first became friends (in elementary school)," Patterson said. "In high school, athletics is different from Little League and Little Dribblers. You are together everyday, hour after hour, traveling together. It was football, basketball, baseball every year."
Parker added, "At first, Patrick was going to school at All Saints and I was going to school in Tyler. We were 9 or 10 years old when we became friends and our families moved to Whitehouse. We played on the Junior League World Series team that went to Taylor, Michigan. We won the United States championship before we lost to Chinese Taipei.
"I remember growing up around Patrick's dad (Pat Mahomes), and thinking how cool it was, this guy played in the Major Leagues."
Both Patterson, a Texas Tech marketing graduate who resides in Fort Worth, and Parker, who returned to playing football at Howard Payne University in the fall, both knew Mahomes was "a phenomenal athlete" and both thought he would go the baseball route.
"In high school, we were always thinking about college, college, college; where we could go to college for scholarships and to help defray costs," said Patterson, who works for Science Forward, a pharmaceutical company based in Houston. "I really hadn't thought of Patrick going to the pros until our sophomore year at Tech when we beat Arkansas (the Red Raiders won 35-24 in Fayetteville, Arkansas, and Mahomes hit on 26 of 30 passing attempts). I knew he had the talent and I thought now this is for real. Then it was wow, OK, he's going to make it."