Kirk Cousins is often a lightning rod for criticism among fans and analysts because of his shortcomings in big moments, but he does have the respect of the best quarterback in the NFL.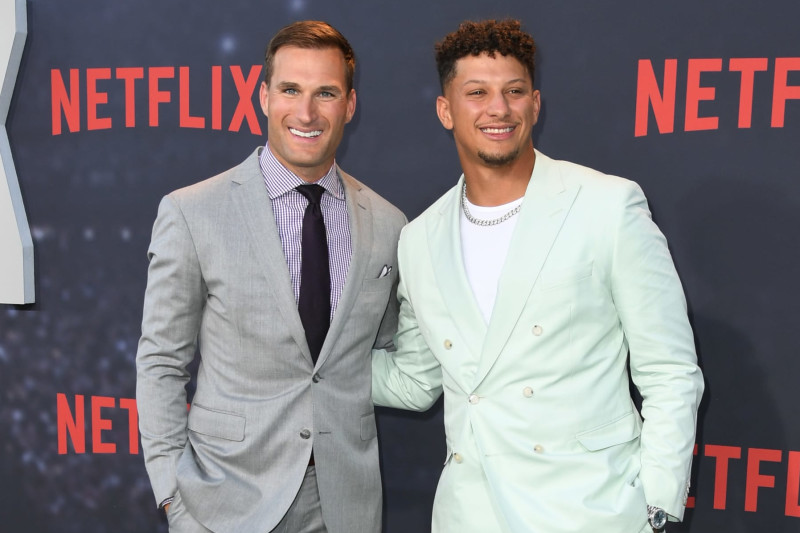 In a Netflix interview promoting their documentary series Quarterback, reigning NFL MVP Patrick Mahomes called Cousins the most underrated quarterback in the league.
"I mean, if you look at Kirk over here, man. Wins every year," Mahomes said. "Puts up great stats. Did it in Washington. Does it in Minnesota. Talk to any other quarterbacks in the league, and they're gonna say the same thing."Over the past eight seasons, Cousins ranks third in passing yards (34,110), fourth in touchdowns (234) and fifth in completion percentage (67.5). Tom Brady and Matt Ryan are the only players with more yards during that span. Brady, Aaron Rodgers and Russell Wilson are the only quarterbacks ahead of him in touchdown passes.
There's also a valid argument to be made that Cousins does provide his teams with a high floor with at least seven wins in every season as a full-time starter. But he's never been a quarterback who has shown the ability to elevate the ceiling for his team.
Cousins' teams have only won at least 10 games twice, both with the Vikings in 2019 and 2022. They made the playoffs in those seasons, but have only won one game in those two postseason trips.
Even though Cousins isn't generally a quarterback who is looking to checkdown, he does have a habit of throwing short of the first-down marker in key spots.
Never was that more apparent in Minnesota's 31-24 playoff loss to the New York Giants on Jan. 15. Cousins completed a three-yard pass to T.J. Hockenson on 4th-and-8 with 1:51 remaining.
The play itself wasn't directly Cousins' fault. New York's defense had a double coverage on Justin Jefferson and Dexter Lawrence immediately got into the backfield to force Cousins to make a quick decision.But the throw was emblematic of Cousins' tendency to panic under pressure. He's not the only quarterback that struggles in those situations. It just seems to happen to him more frequently and on bigger stages than it does with other players.