After getting embarrassed in Super Bowl LV, the Kansas City Chiefs will have to improve the overall depth of their offense to win the AFC for the third year in a row. Kansas City may have elite offensive players like quarterback Patrick Mahomes, tight end Travis Kelce and wide receiver Tyreek Hill, but they could not manage to find pay dirt vs. the Tampa Bay Buccaneers when it mattered back in February. Though the Chiefs have one of the best rosters in football, they have some depth concerns to address, particularly on the offensive side of the ball.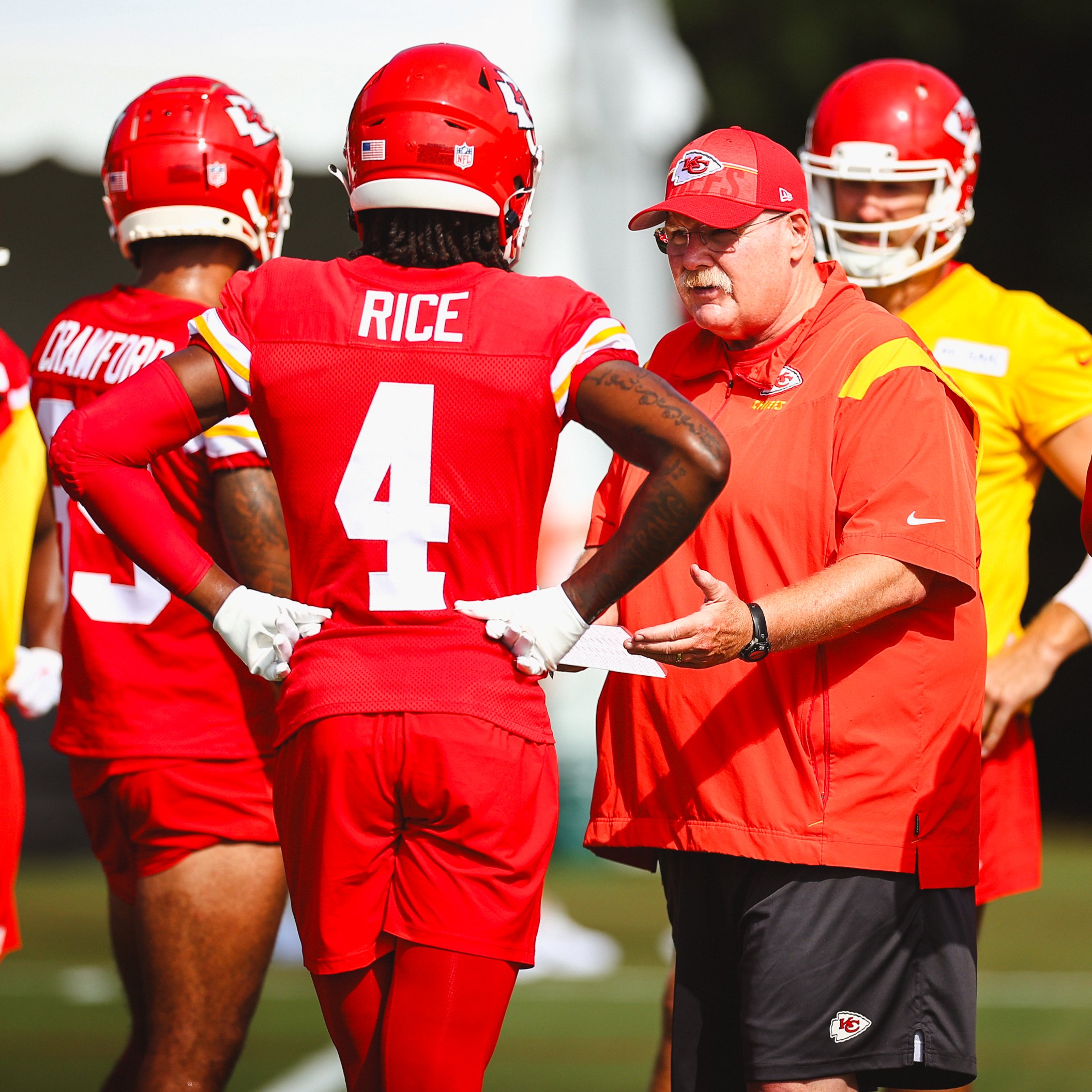 Here are two training camp battles that should have the undivided attention of Chiefs Kingdom.While Robinson will be entering his sixth season with the Chiefs, the former Florida Gators wide receiver has never had more than 45 catches for 466 yards and four touchdowns in a season, with those first two career-highs coming last year. Hardman has eclipsed 500 yards and four receiving touchdowns in his first two years out of Georgia. He clearly has the upper hand over Robinson.
However, both wide receivers will benefit from Watkins leaving the Chiefs in his free agency, as well as former Clemson standout Cornell Powell making his way to the team by way of the 2021 NFL Draft. Though Powell should gain some of the passing attempts that were thrown in Watkins' direction, the biggest beneficiaries from his free-agency departure are Hardman and Robinson.
Getting the No. 2 wide receiver position figured out is important, but there is one bigger fish to fry.